These Tuna Salad Stuffed Avocados are a delicious lunch or afternoon snack recipe. A simple combination of tuna salad and avocados, they are easy to make, and will keep you satiated for hours.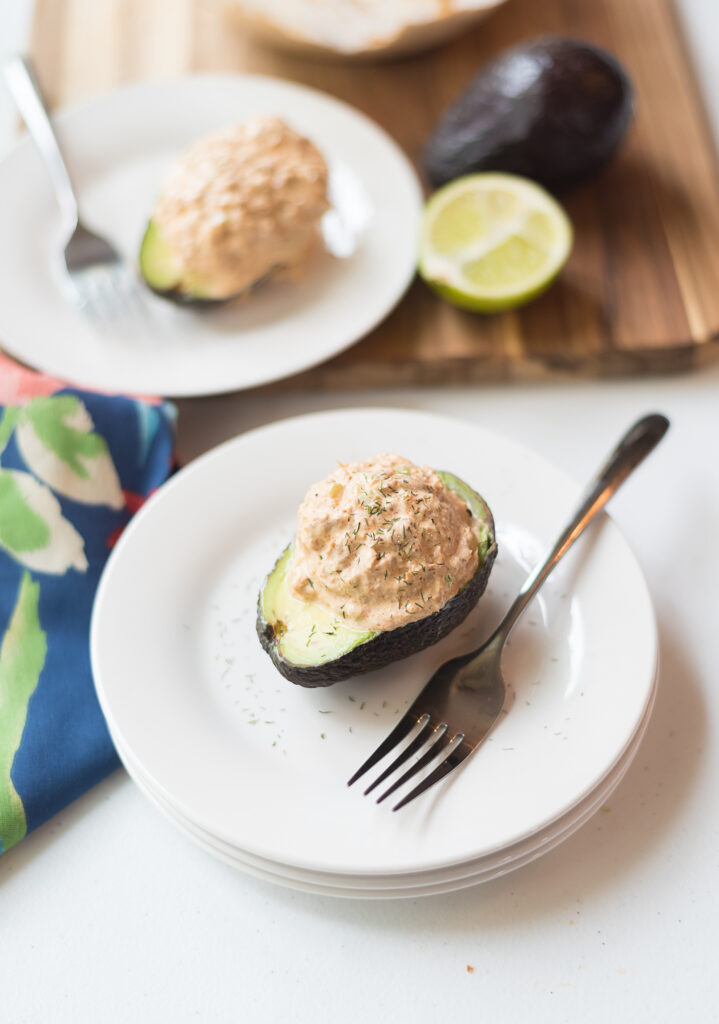 Avocado is a wonderful food that I always have on hand and add to sandwiches, salads, or pretty much any meal of the day. It's smooth texture and mild flavor goes so well with everything. 
The Old Bay Seasoning in this recipe packs a mild level heat. Think more a warmth heat than an actually spiciness. It's perfectly to serve to nearly anyone, no matter their tolerance for spicy food.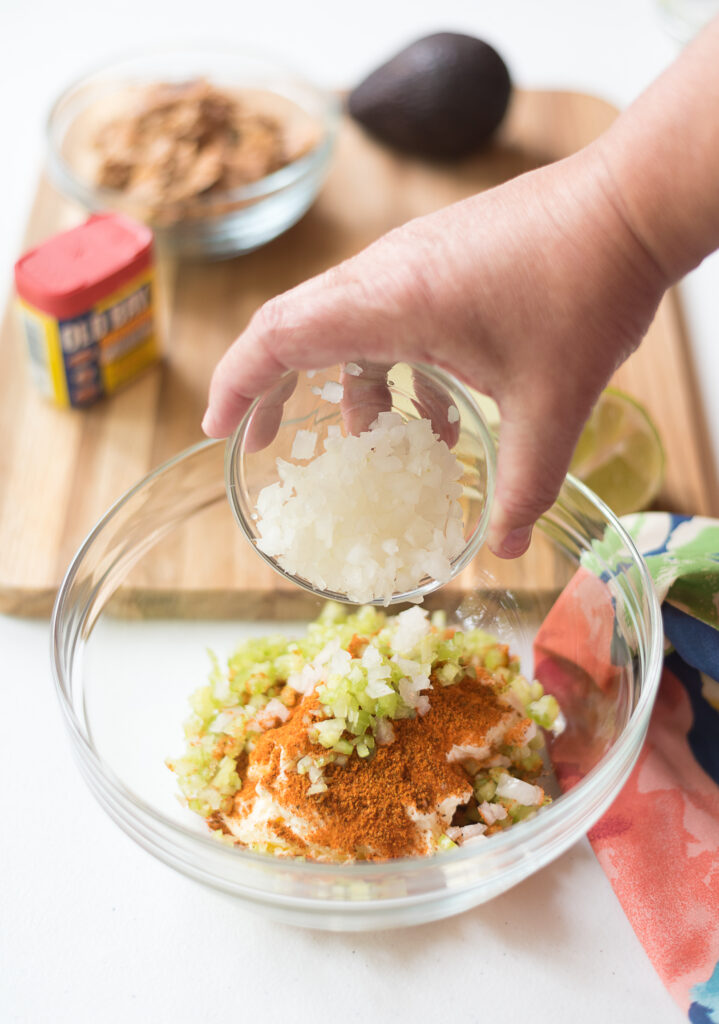 This stuffed avocado with tuna salad is also a great recipe to eat when it's too hot to cook.
How to make tuna salad stuffed avocados
Cut the avocados in half and remove the pit.
Add the tuna and other ingredients to a bowl and gently mix until combined. Spoon the tuna salad into the avocado halves.
If you don't want to eat these by themselves, I suggest serving them with a small salad green salad or cup of soup. This dish can easily feed two people or a dinner party.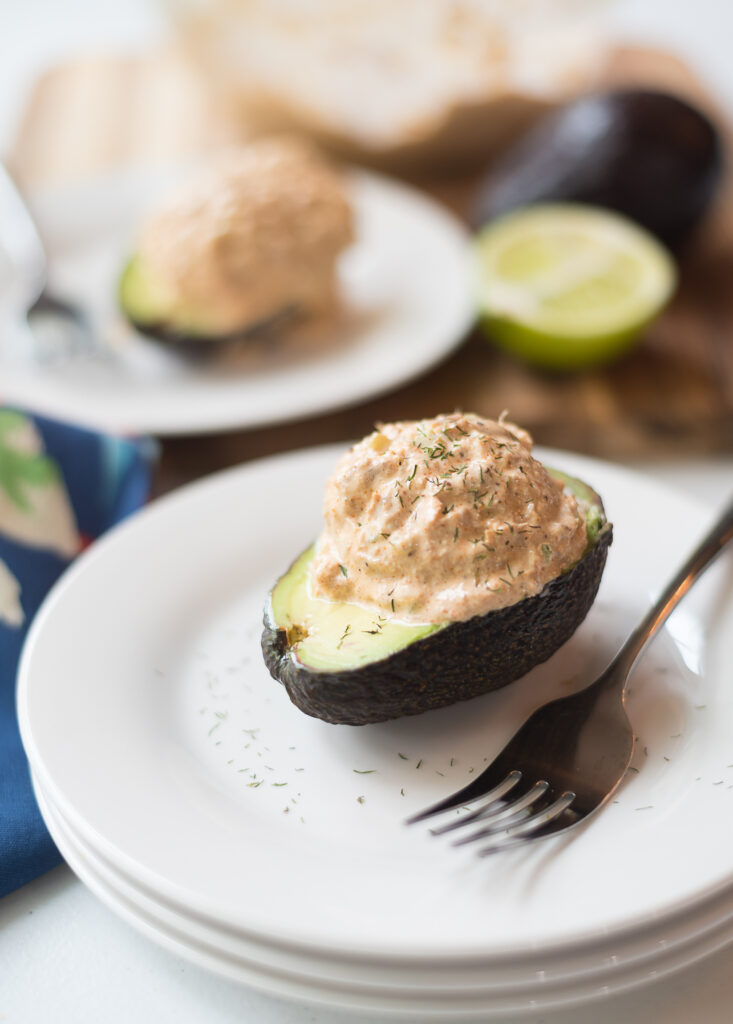 How to make tuna salad stuffed avocados step by step Pictures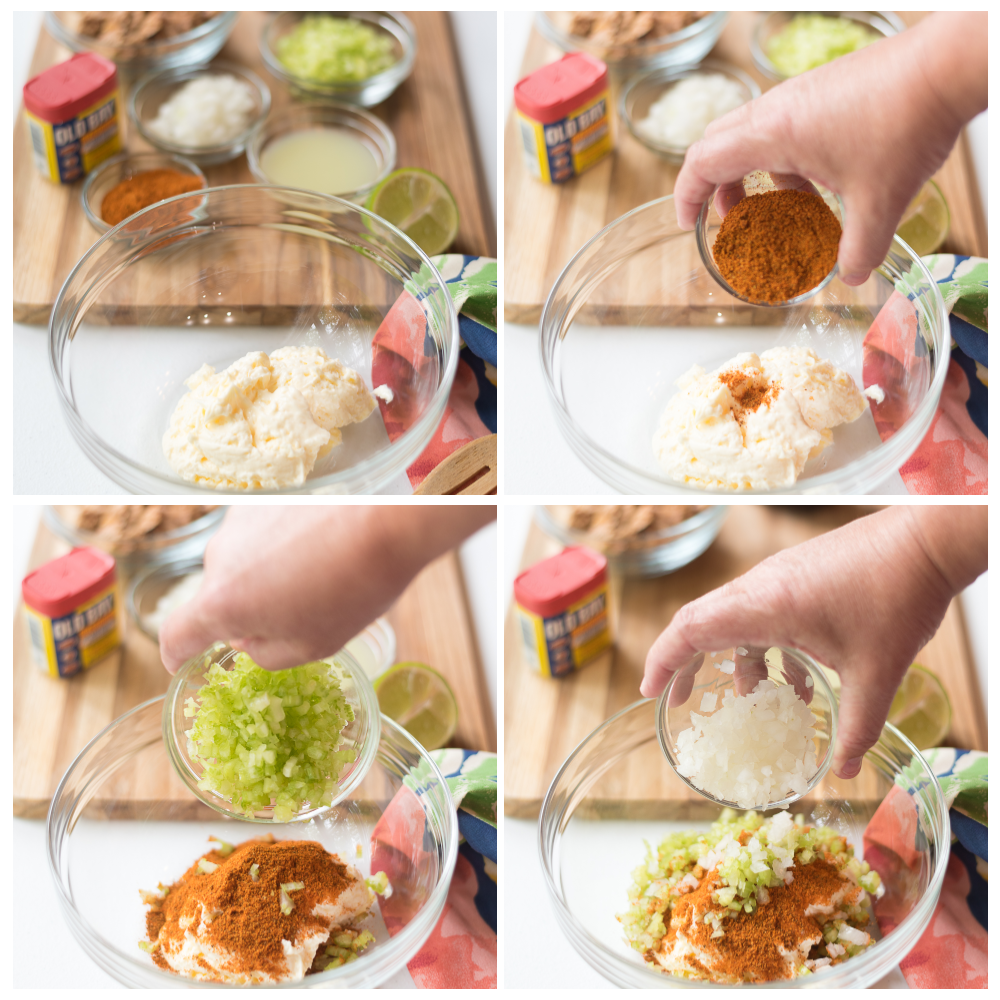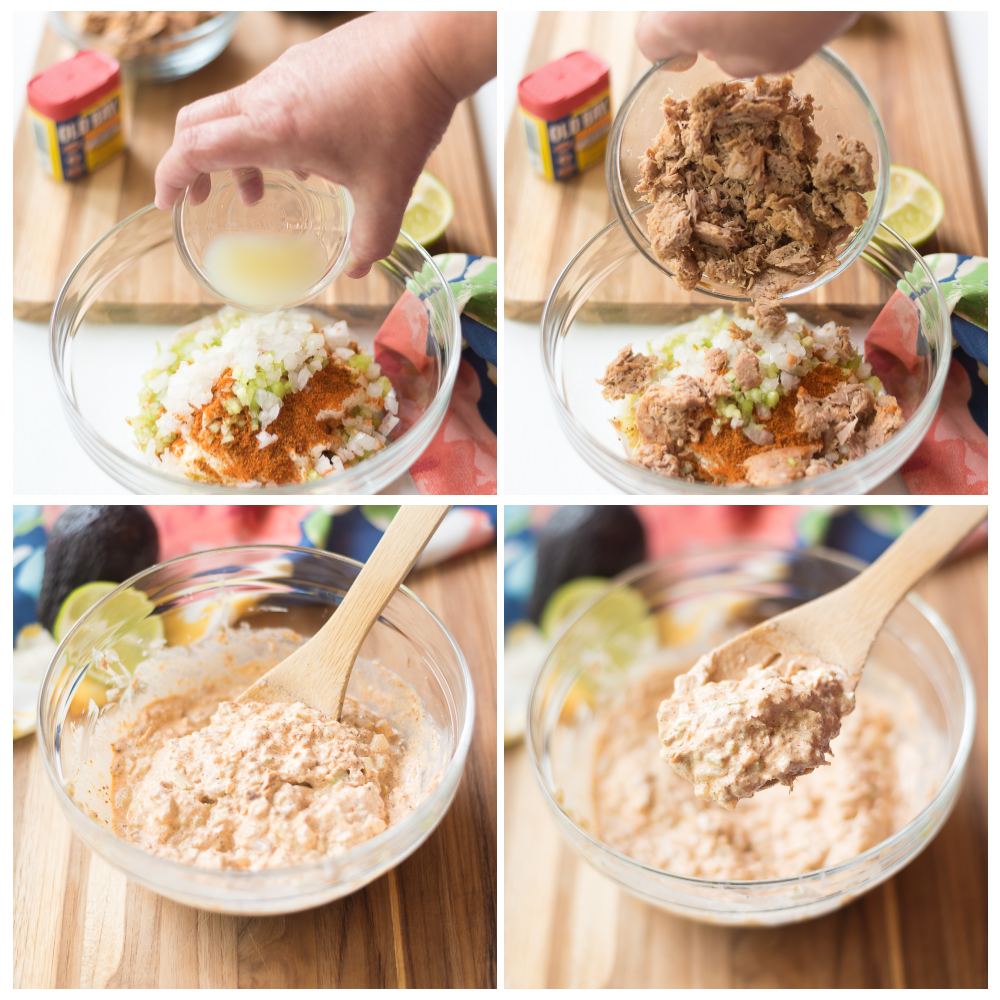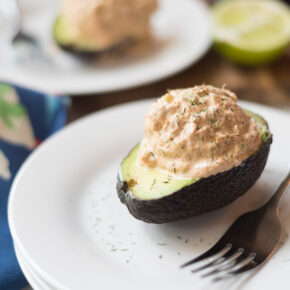 Tuna Salad Stuffed Avocado
Ingredients
1

Cup

Olive Oil

1/4

Cup

Lemon Juice

Freshly Squeezed

3 to 4

Lemon Slices

1

Tbsp

Black Peppercorns

4-6

oz

Fresh Yellow Tuna Steaks

About 1 1/2 pounds

1

Cup

Mayonnaise

2

Tbsp

Old Bay Season

1

Cup

Celery

Finely Chopped

1/2

Cup

White Onion

Finely Chopped

1/4

Cup

Fresh Dill

Minced

1/4

Cup

Lemon Juice

Fresh Ground Black Pepper

To taste as needed
Instructions
In a large saute pan, combine the olive oil, lemon juice, lemon slices and peppercorn and bring to a simmer. Season the tuna with salat and pepper and add it to the saucepan. Simmer the tuna steak over low heat, turning once, until barely pink and let cool.

In a large mixing bowl, blend the mayonnaise, Old Bay Seasoning, celery, white onion, fresh dill and lime juice.

Using a fork, break the tuna into 1 inch pieces, then fold into the mayonnaise mixture.

Season with freshly ground course black pepper.

Cut 2 or more avocados in half, remove the pit and add the tuna salad to the cup of the avocado and serve immediately.
You can make the tuna salad portion ahead of time and chill until ready to serve. You may also sub in your favorite pouch or can tuna for an even easier lunch or party prep. 
Other Posts The you May Enjoy…
Roasted Strawberry and Beet Salad
Chewy Pecan Squares with Wildflower Honey
Gluten-Free Cherry & Pistachio Snack Cake
View my latest cooking videos, and please consider subscribing to my YouTube channel!
This post may include amazon links. As an Amazon Associate I earn from qualifying purchases.