This Easy Summertime Corn Salad is going to be your go-to corn salad for summertime, I promise!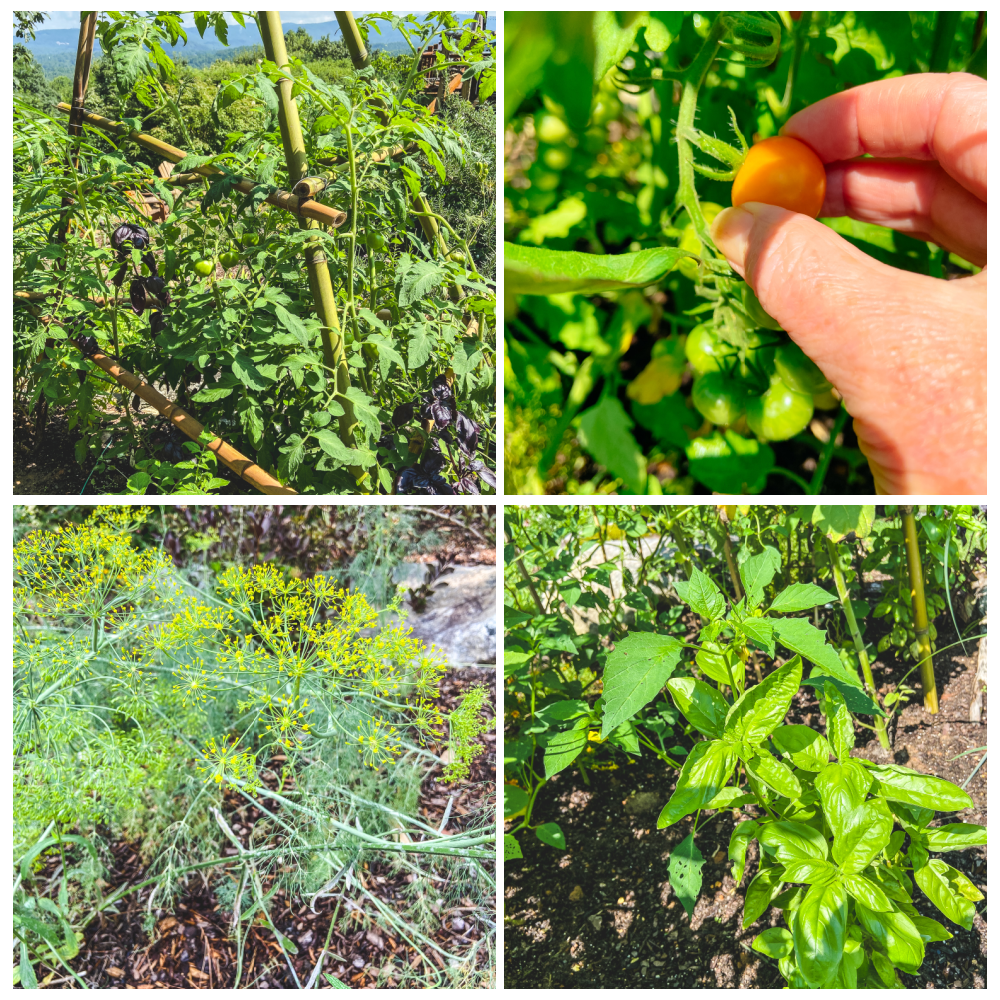 This summer, I have had an obsession with fresh corn. There is a farm stand outside of our town of Hendersonville, NC., called McCalls. They pick their produce on the day you buy it. I have been buying their corn.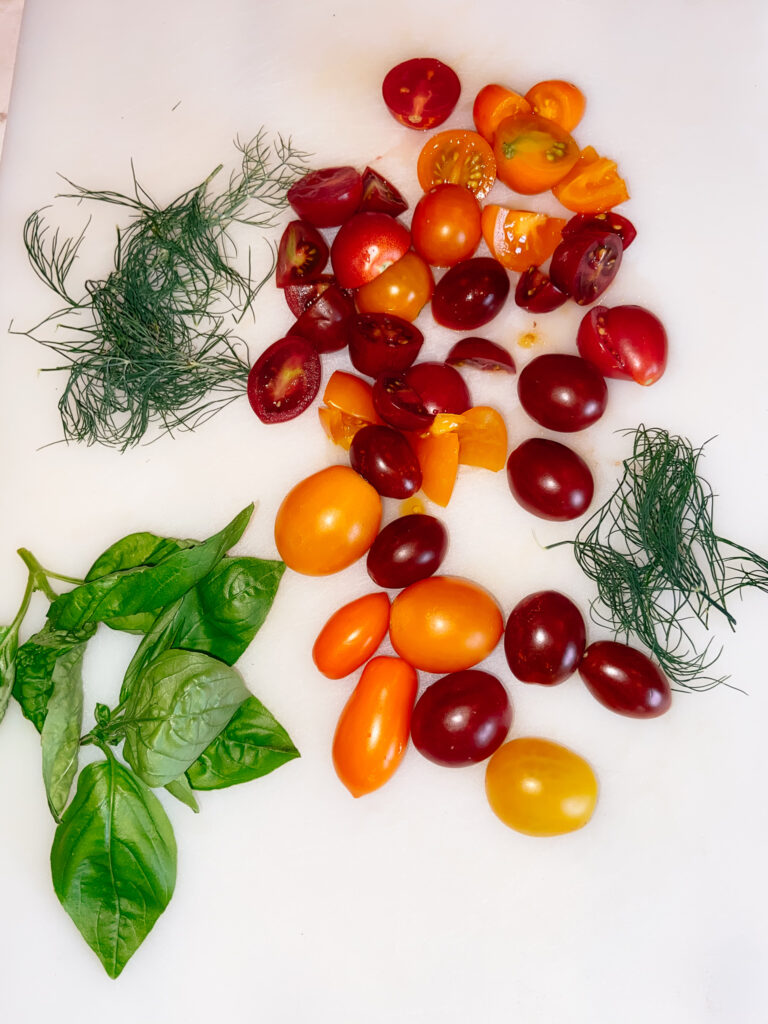 I have bought six dozen at this point. I have frozen whole ears and bags of corn taken off the cob, but we have eaten corn in some form at least three times a week.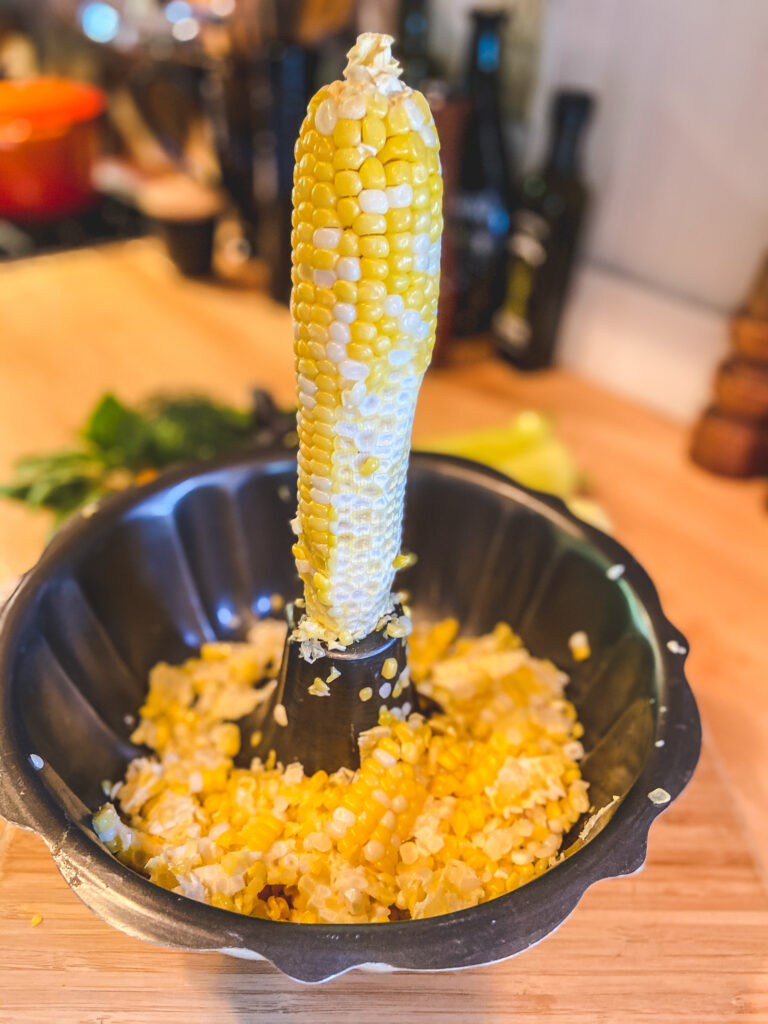 But my obsession goes well beyond corn – I can't get enough tomatoes, fresh basil and mint, cucumbers, peppers, and more! After my last visit to McCall's, I came home with all the above.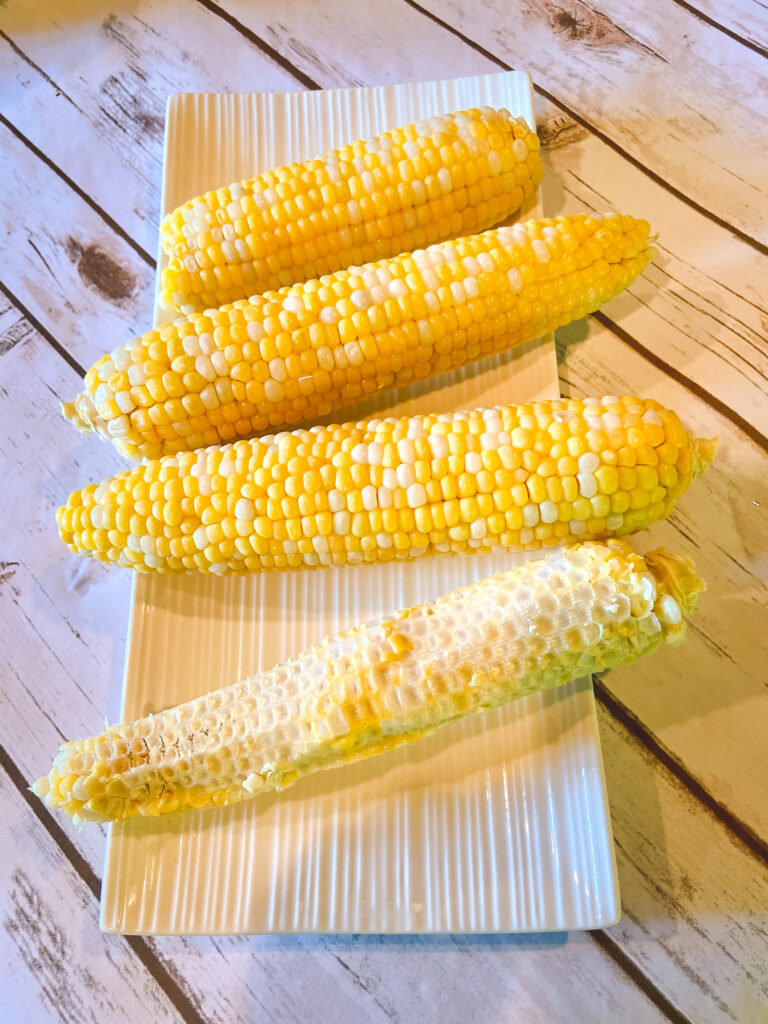 I decided to make a Corn Salad with Cucumbers, Mild Italian Peppers, and Cherry Tomatoes with a Red Wine Vinaigrette.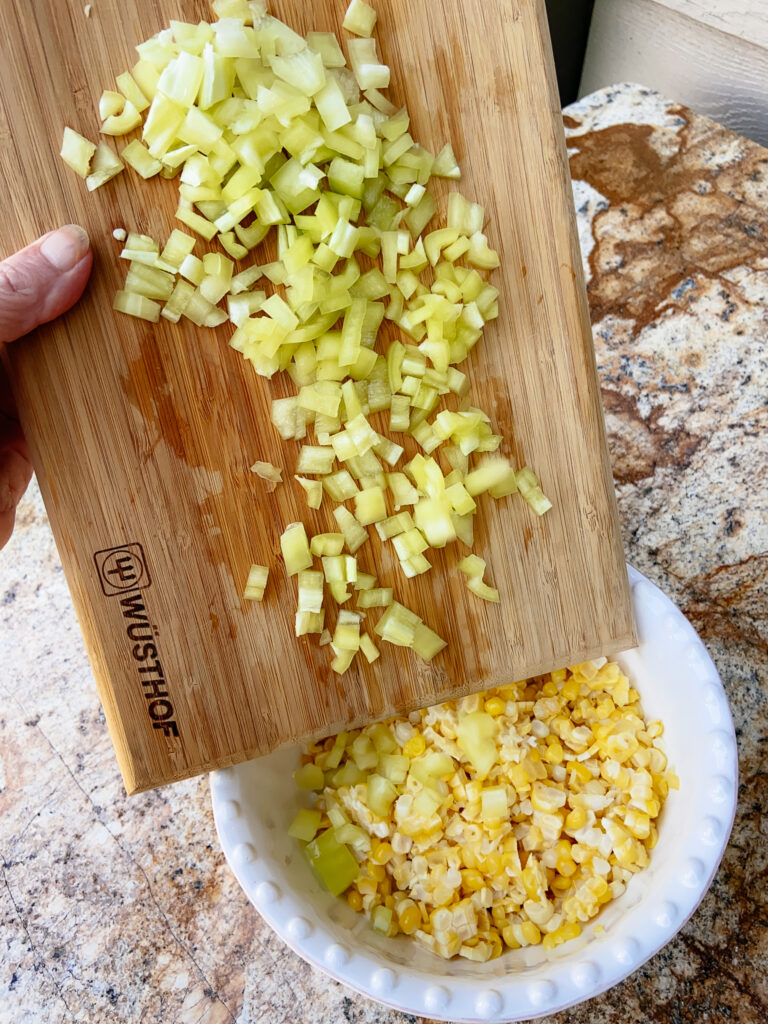 It turned out delicious—so much flavor. With the addition of fresh basil and dill then topped with feta cheese, I could not believe the freshness that was exploding in my mouth.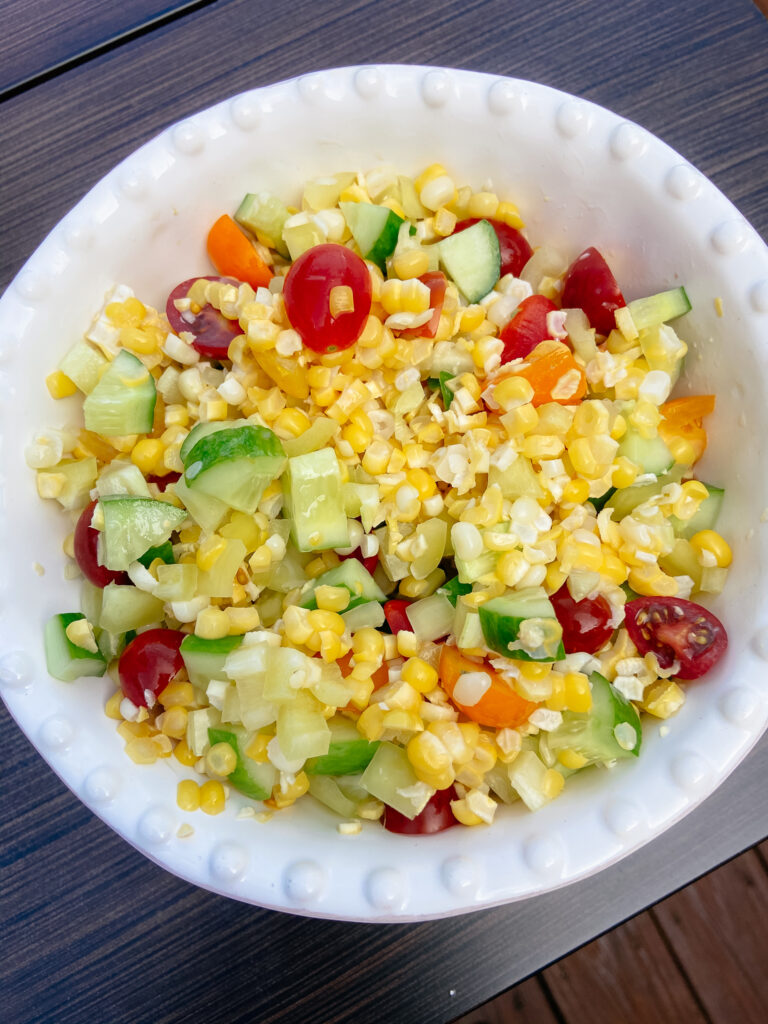 It is an easy recipe. First, starting the corn that has been sucked and clean. I like to bring the corn to a boil for one minute, then turn the heat off and sit for seven to eight minutes. Perfect every time.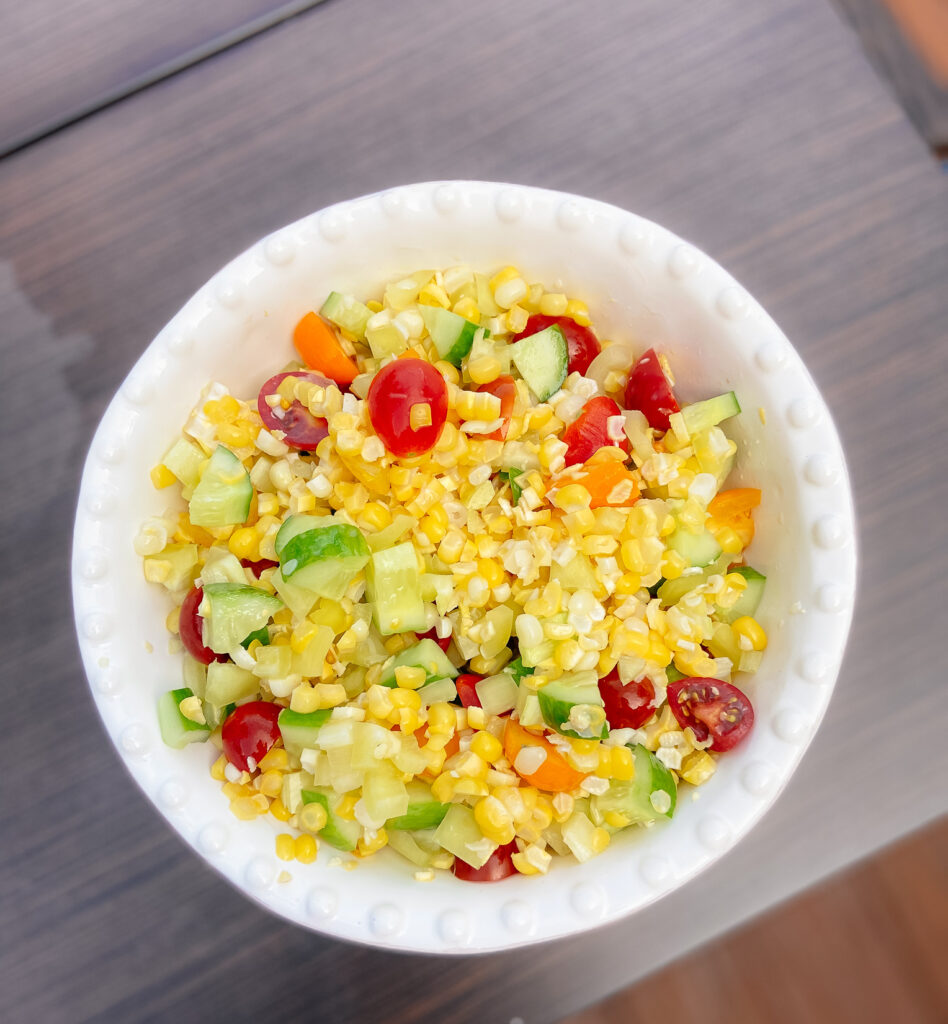 Next, chop all the delicious fresh veggies and make the dressing, and you have a quick and easy recipe ready in about twenty minutes or less.
I think the recipe is perfect for your Easy Summertime Sides.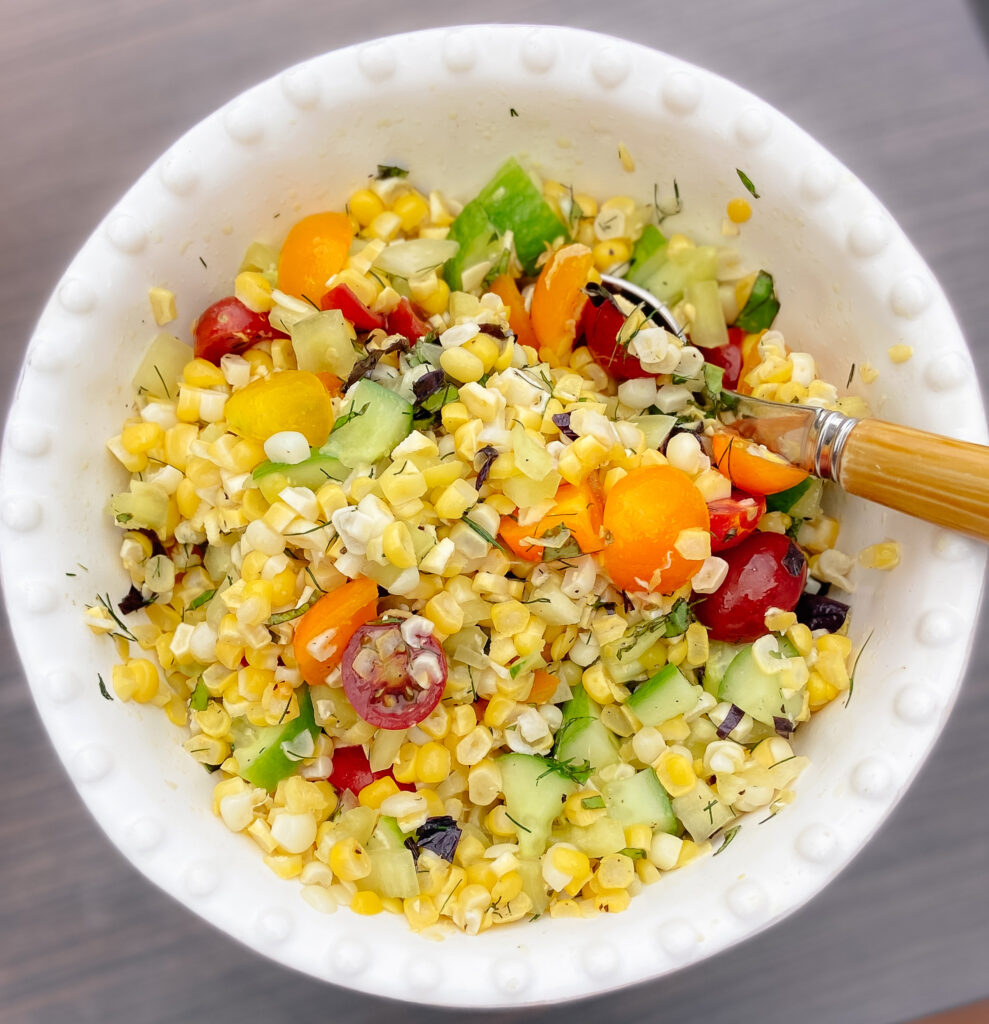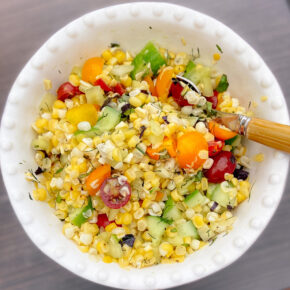 Easy Summertime Corn Salad
Ingredients
Salad
4

Ears of Corn – shucked and cleaned

2

Mild Italian Peppers – mild – seeded and chopped in a small dice

1

cup

Cherry Tomatoes – assorted colors – cut in halves

1

cup

Pickling Cucumber – sliced into small cubes

Fresh Basil – lightly chopped

Fresh Dill – lightly chopped

½

cup

Feta Cheese – crumbled
Dressing:
½

cup

Extra-Virgin Olive Oil – you can use basil flavored oil if desired

½

Lemon – freshly squeezed

2

tbsp.

Red Wine Vinegar

1

Garlic Clove – minced

1

tsp.

Sugar

½

tsp.

Kosher Salt

¼

tsp.

Freshly Ground Pepper
Instructions
Bring a large pot of water to a boil. Add the ear of corn to the boiling water. Let the water come back to a boil for one minute, then turn off the heat and cover the corn. Let it sit for 7 to 8 minutes. Remove the corn. Let the corn cool.

In the meantime, while the corn is cooking, chop the peppers, tomatoes, cucumbers, basil, and dill. Set aside.

To make the dressing start with placing the lemon juice and red wine vinegar in a small mixing bowl. Slowly, add the olive oil. Whisk until emulsified—season with the garlic, sugar, and salt, and pepper. Adjust the salt and pepper to taste.

Finally, mix the corn, all the chopped veggies, and herbs. Add the dressing to coat the salad. Garnish with extra basil and dill. Serve immediately.

You can prepare the corn salad a day in advance if that helps with your meal's timing.
Other Posts The you May Enjoy…
Grilled Watermelon Mint Salad with a Lime, Honey Dressing
View my latest cooking videos, and please consider subscribing to my YouTube channel!
This post may contain affiliate links and I may earn from qualifying purchases.