The shrimp cakes with the chili lime cream sauce will be a hit for entertaining family and friends. Everything can be made ahead of time, and reheated and ready to serve!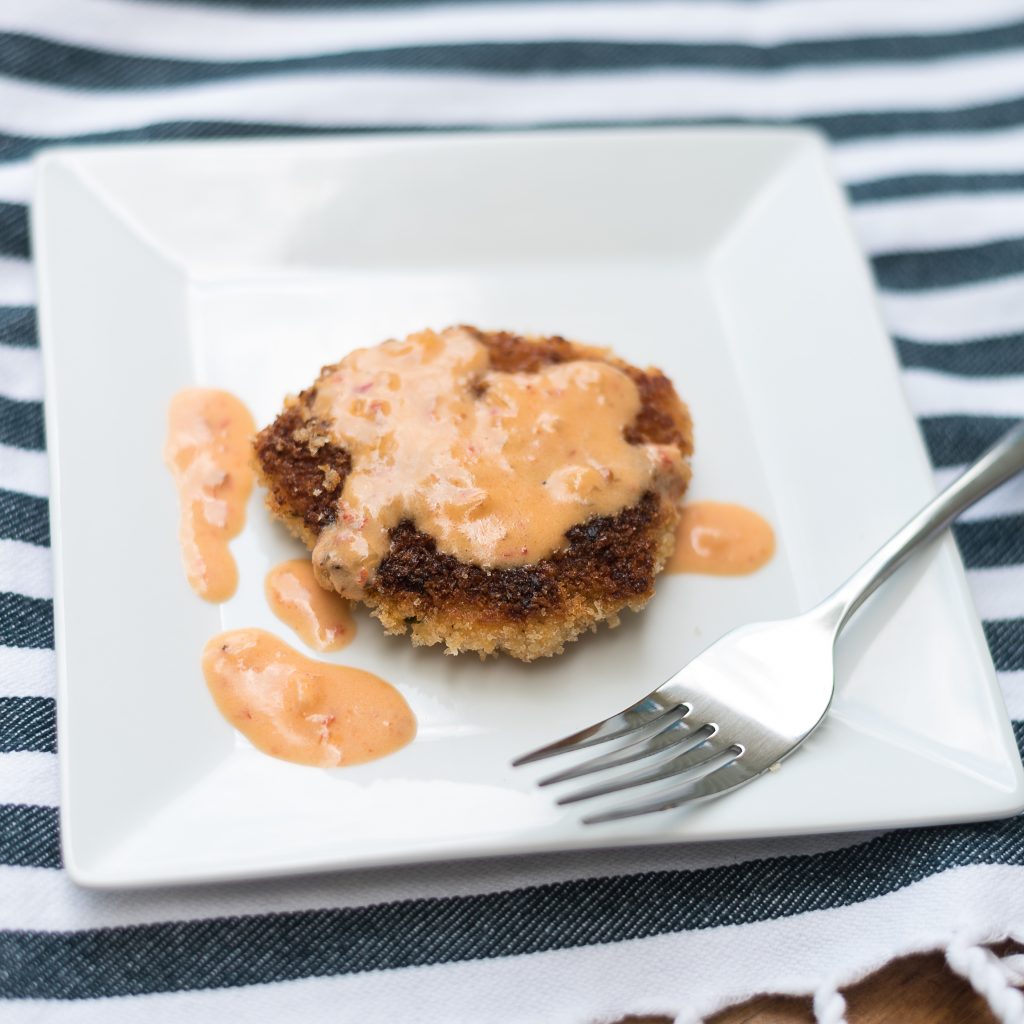 Shrimp Cakes are very similar to crab cakes, but easier on your wallet to make.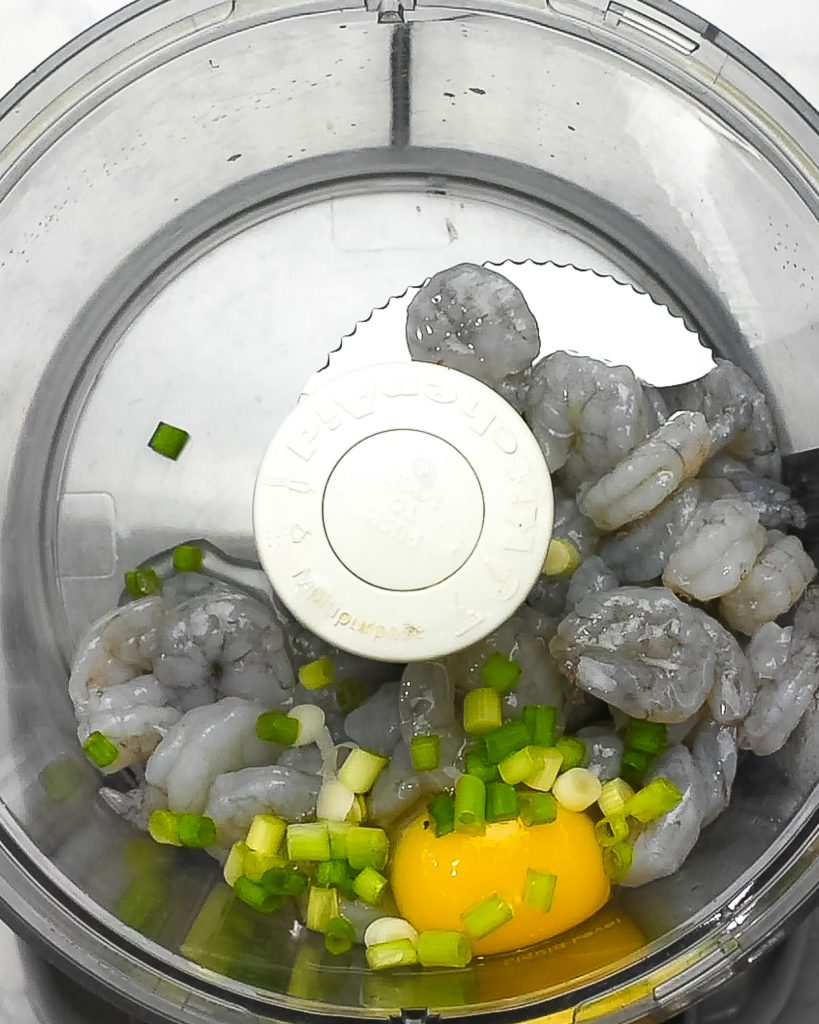 The cake mixture is held together with an egg and panko Japanese breadcrumbs. After forming the mixture into cakes, fry the cakes in batches until browned on each side and cooked through, about 3 minutes per side. The result is a crispy outside with a tender, meaty inside that will make your mouth water.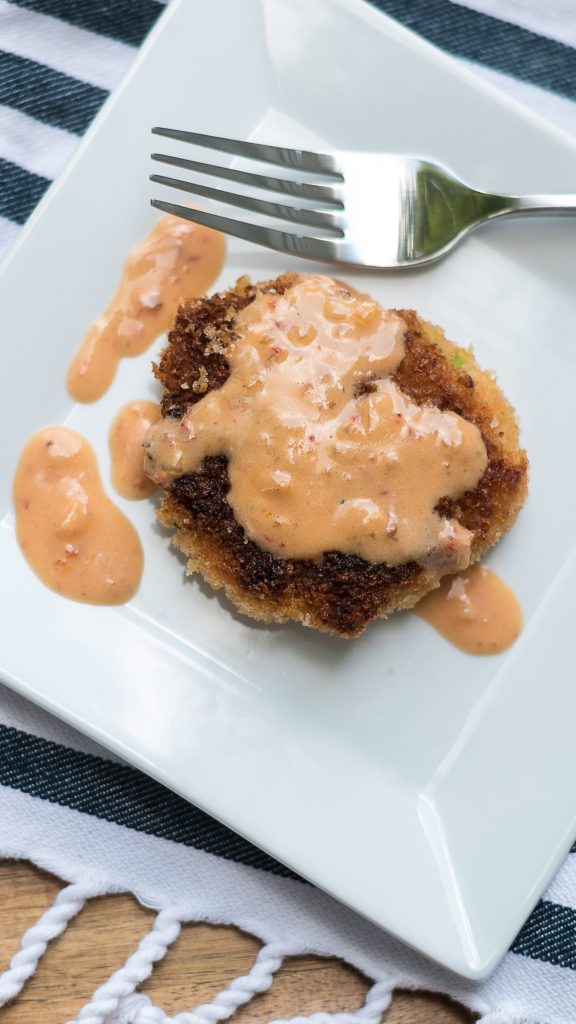 These Shrimp Cakes with Thai-Chili Sauce taste so much better than from a fancy restaurant! A crispy exterior with tender pieces of shrimp on the inside, and one flavorful sauce drizzled on top! This recipe is fantastic as an appetizer or main course!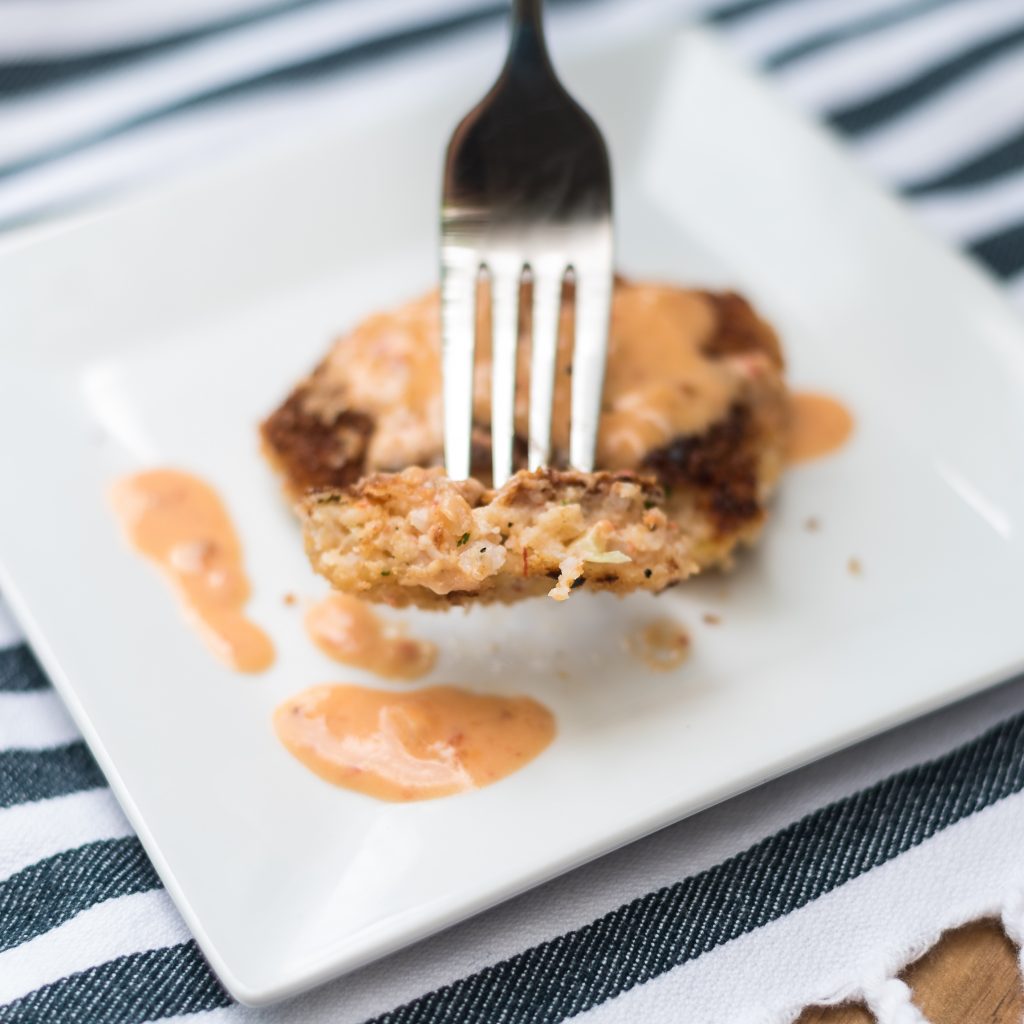 When it comes to shrimp, my family is a huge fan of them. If you are a huge shrimp fan, check out these recipes!
Summertime Greek Orzo Salad with Shrimp, Lemon, and Fresh Dill
Shrimp, Ancho Chili and Vermicelli Pasta Soup with Avocado, Sour Cream and Cilantro
View my latest cooking videos, and please consider subscribing to my YouTube channel!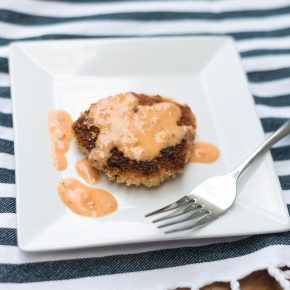 Shrimp Cakes with Thai Chili-Lime Sauce
Ingredients
Ingredients for shrimp cakes:

1

pound

uncooked large shrimp

peeled and deveined

1

large egg

1

green onion

thinly sliced

2

Tbs.

lemon juice – fresh

1

Tbs.

Dijon mustard

1

Tbs.

fresh cilantro – minced

1/2

tsp.

hot pepper sauce

or more, to taste

1/2

tsp.

salt

pinch

of ground black pepper

2

cups

panko

Japanese breadcrumbs

2

Tbs.

or more peanut oil

For the sauce:

1/4

cup

dry wine wine

1/4

cup

fresh lime juice

1

Tbs.

fresh ginger – peeled and chopped

1

Tbs.

shallot – minced

1/4

cup

Heavy Whipping Cream

2

Tbs.

chili-garlic sauce

6

Tbs.

3/4 stick unsalted butter – room temperature and cut into 1/2-inch pieces.
Instructions
Preparation for shrimp cakes:

Coarsely chop shrimp in the food processor. Add egg, green onion, lemon juice, mustard, cilantro, hot pepper sauce, salt and pepper. Pulse to combine well. Add 1 cup panko and pulse to combine. Form into 12 3-inch diameter cakes and roll in remaining 1 cup of panko. Transfer to wax paper lined baking sheet and refrigerate for 10 minutes. The cakes can be made up to 4 hours ahead.

Heat 2 Tbs. peanut oil in heavy large skillet over med-high heat. Fry cakes in batches until browned on each side and cooked through, about 3 minutes per side.

Preparation for Chili-Lime Cream Sauce:

Combine first 4 ingredients in a heavy small saucepan. Boil over high heat until reduced by half, about 3 minutes. Add cream and boil until reduced by half, about 2 minutes. Reduce heat to low. Mix in chili-garlic sauce. Add butter, 1 piece at a time, whisking just until melted before adding next piece.

Spoon 3 Tbs. Chili-Lime Cream Sauce onto each of 6 plates and top with two shrimp cakes.

Market Tip: Unseasoned Japanese breadcrumbs called panko, give these shrimp cakes a light, crispy coating. Dry white breadcrumbs make a good substitute. Panko is available in the Asian foods section of some supermarkets and at Asian markets. Gluten-free avaible.