This Delicious Rum Glazed Pound Cake made from Scratch is dense, rich and soaked with flavorful rum sauce. A great treat for any party!
Pound cake is British in origin and received it's name for early recipes that called for a pound each of butter, sugar, eggs and flour. There are numerous variations on the traditional pound cake, with certain countries and regions having distinctive styles.
My Rum Glazed Pound Cake recipe is French in style with addition of the rum glaze. It is easy to make from scratch and is flavorful, moist and rich, with a beautiful crumb.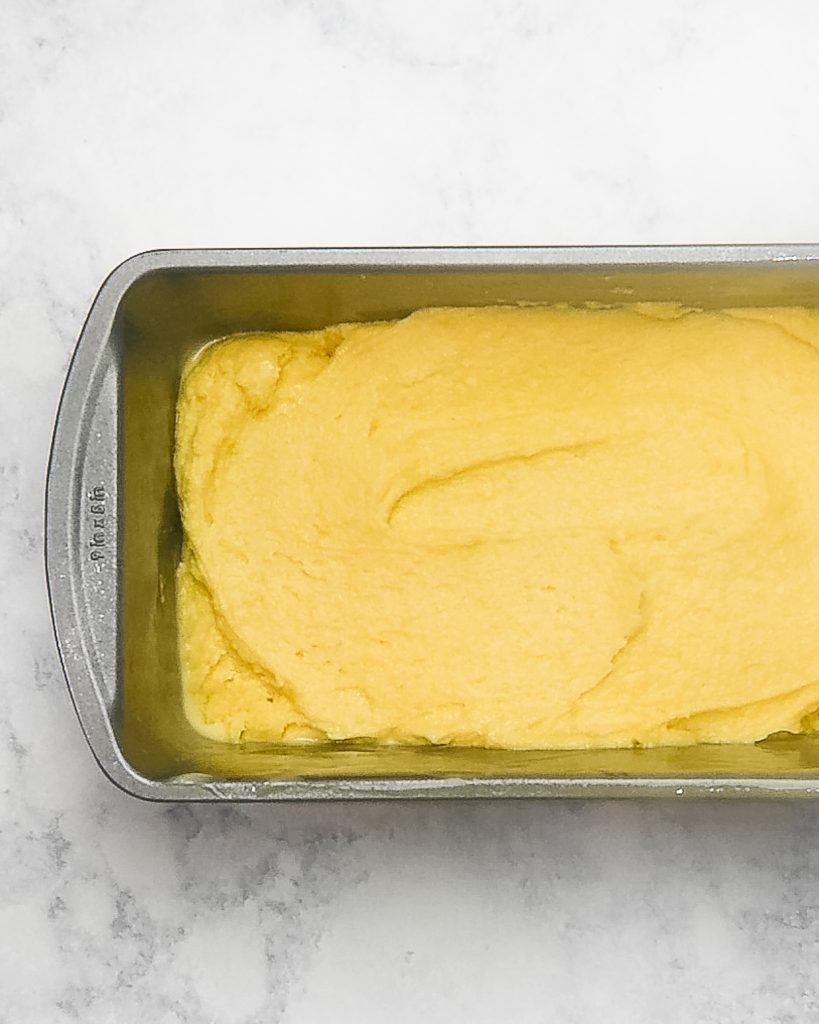 The recipe is oh so easy to make, but to make sure that the taste is top notch, use quality ingredients for the best tasting pound cake. You will also receive rave reviews with each bite with the use of quality ingredients.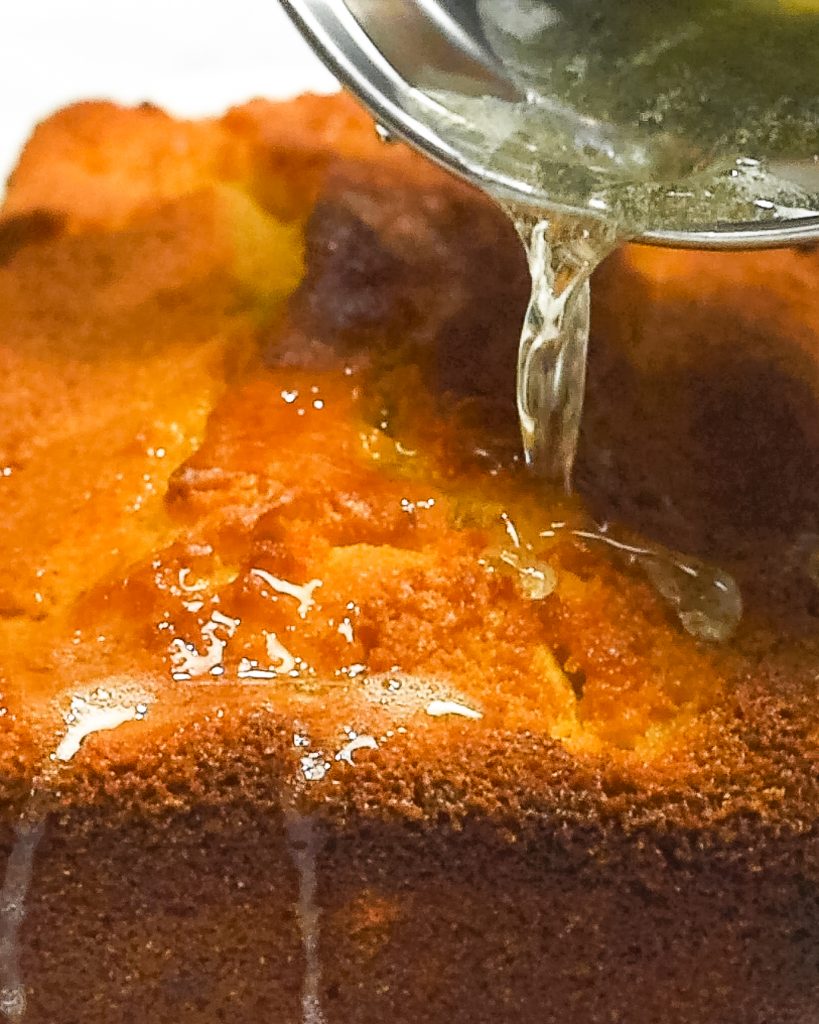 Is my pound cake done?
Due to the thick batter, it will to take 55 minutes to an hour or slightly more depending on your oven for your pound cake to finish baking.
To test if the pound cake is finished baking, use a thin wooden skewer as you want to check the center of the pound cake and toothpick is sometimes just not long or thick enough for testing. Insert the skewer into your pound cake and check it for moist crumbs. If the skewer has wet batter on it, bake for another 5 minutes and check again.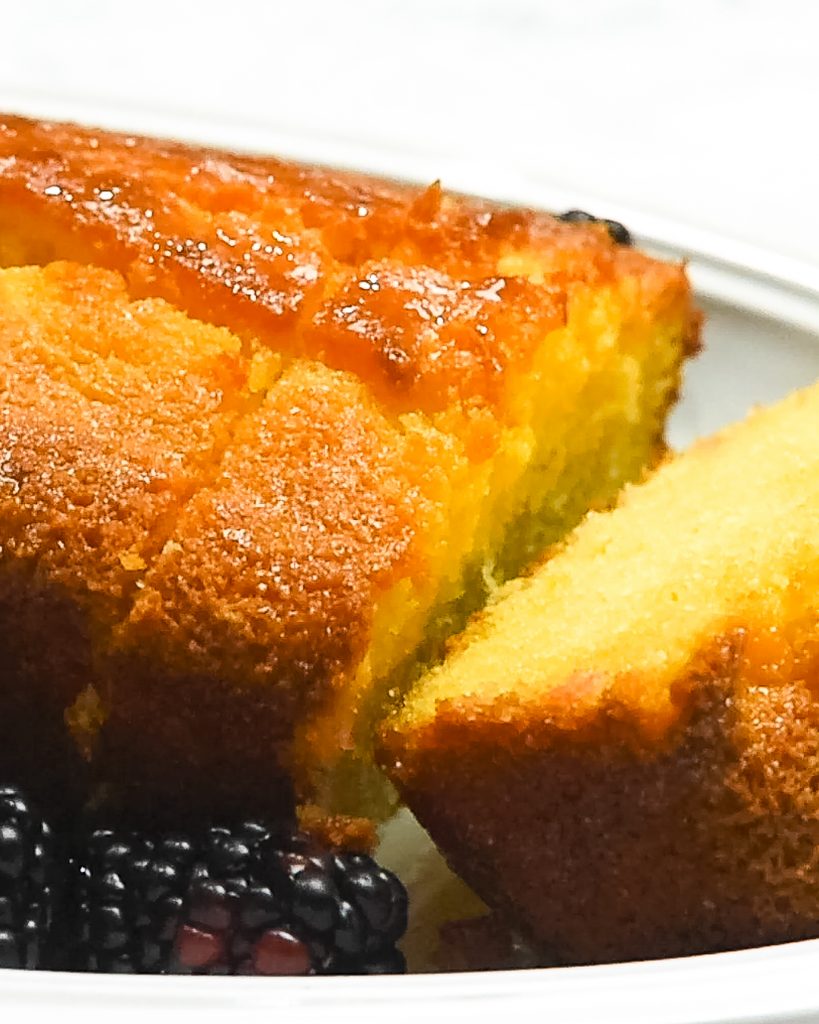 You don't have to be a rum drinker to enjoy this tasty cake. Simply put, this Delicious Rum Pound Cake is the perfect dessert choice for almost any occasion!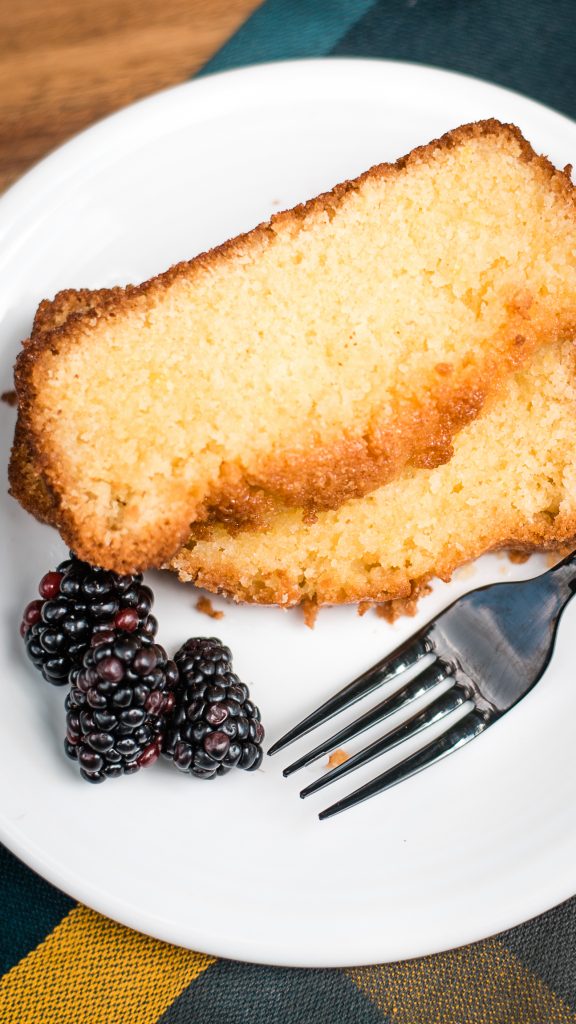 Looking for a meal idea to serve before this Delicious Rum Glazed Pound Cake? Check out these recipes for a delicious meal!
Grilled Vegetable Torte with Goat Cheese and Fresh Basil
Shrimp, Corn and Avocado Salad with Sherry Cilantro Vinaigrette
Jamaican Carrot Soup with Pear Relish
View my latest cooking videos, and please consider subscribing to my YouTube channel!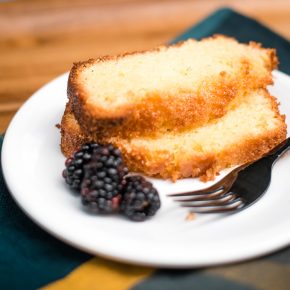 Rum Glazed Pound Cake with Fresh Berries
Ingredients
Pound Cake:
1/2

pound

2 sticks butter softened

1

cup

sugar

Grated zest of 2 lemons

4

eggs

1/2

teaspoon

of salt

1/4

teaspoon

of vanilla extract

1

cup

cake flour

1/2

cup

finely ground cornmeal

or corn flour
Glaze:
1/2

cup

of sugar

Juice of the 2 zested lemons

1

tablespoon

grappa or rum
Fruit:
1

pint

of blackberries

2-3

tablespoons

sugar

Juice of 1/2 lemon
Instructions
Pound Cake:
Preheat oven to 350 degrees. Generously butter a loaf pan and dust with flour. In a mixing bowl, beat the butter, sugar and lemon zest well until mixture looks creamy (about 2 minutes – an electric mixer is helpful).

Beat the eggs with salt and vanilla and slowly add to the butter mixture to incorporate, then beat well for about a minute.

Sift the flour and cornmeal together, and slowly add this mixture to the mixing bowl. Beat for another minute, until it's well incorporated and the butter looks fluffy.

With a rubber spatula, scrape the butter into the loaf pan and put the cake in the oven. Check for doneness with a table knife after about an hour. When the knife comes out dry, the cake is done. Cool for a few minutes, then unmold the cake onto a rack, turn right side up, and let cool.
Glaze:
Mix the sugar and lemon juice in a small saucepan. Bring to a boil, stirring to dissolve the sugar and boil for 2 minutes. Take it off the heat and stir in the grappa or rum. Pour the glaze over the cake.
Fruit:
Wash and pick over the berries. Sprinkle with sugar. Add the lemon juice and toss gently, cover the bowl, and refrigerate for up to several hours.
Serve slices of pound cake with a spoonful of the fruit compote and its juices.