My Mom's Fresh Strawberry Pie is super simple and is loaded with Sweet fresh strawberries. You can whip up this pie in no time at all.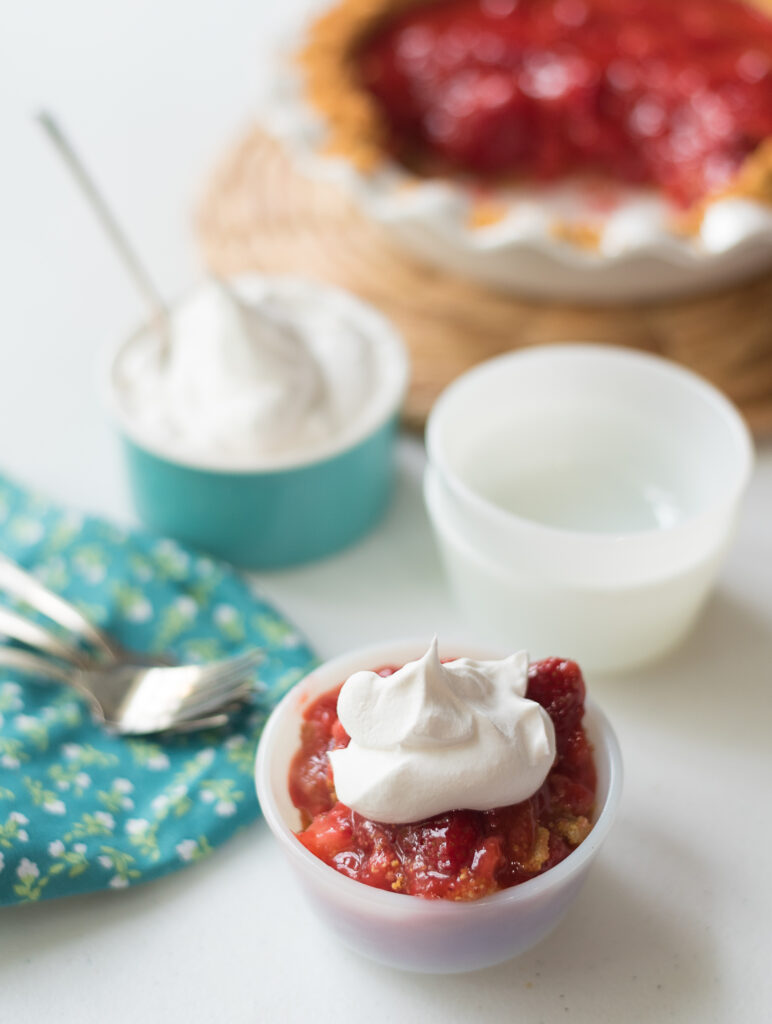 Dreaming of my mom's pie…
It's May, and that means the beautiful, juicy, bright red strawberry is in season. In Western North Carolina, you drive around the counties, and you will find fresh strawberry containers ready to sell and eat. 
I can remember growing up. My Mom was a self-made cook. She taught herself everything as her Mom did not cook. My father and mother moved from Chicago to North Carolina in their early twenties, newly married, and with one baby and another on the way. 
They had a very defined palette coming from the Chicago area, so we never had grits that I can remember.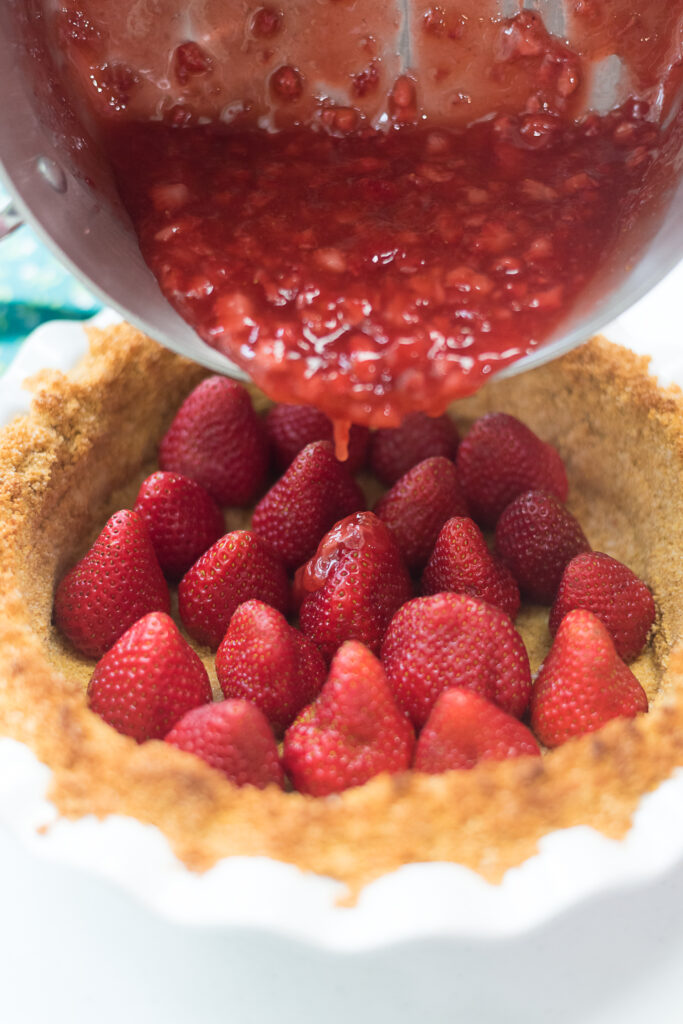 She did quickly become acquainted with her style of cooking with some southern twists. One of my top remembered recipes was her famous Fresh Strawberry Pie. Bright red strawberries topped with a strawberry glaze always topped with vanilla ice cream. Just delicious.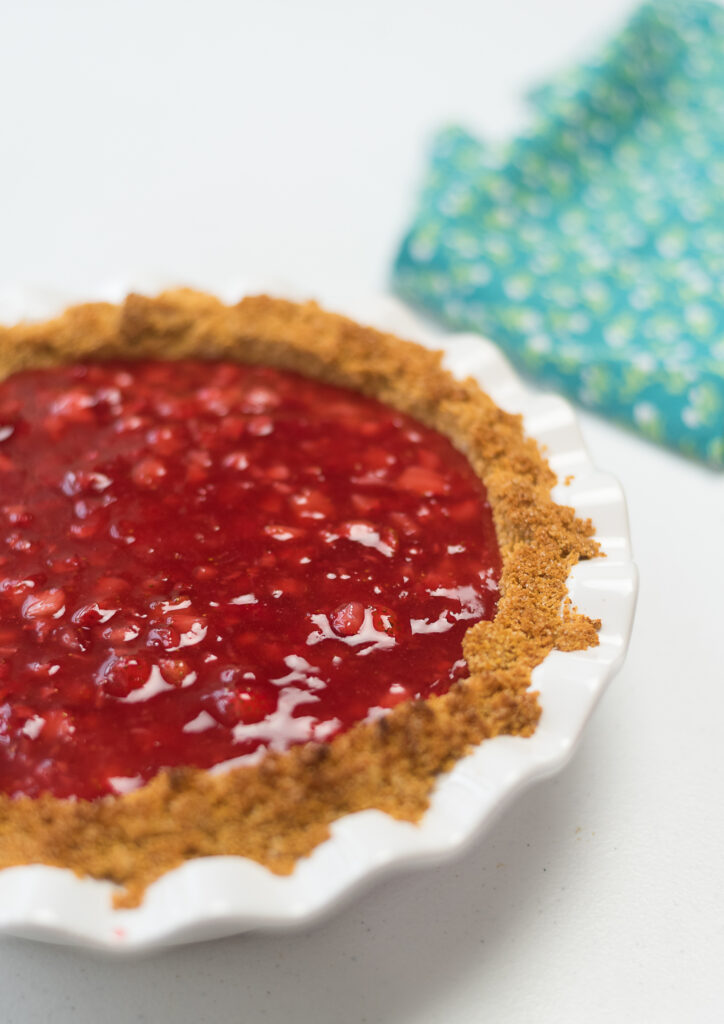 Where I pick up our strawberries from…
I bought a few gallons of fresh strawberry from Johnson's Family Farms in Hendersonville, NC. And after making a few other recipes, I ended up with two gallons leftover, and though what am I going to do with all these strawberries. I remembered the Strawberry Pie. 
A while back I had copied and scanned all her recipes. I went to the computer and searched for the recipe in her handwriting.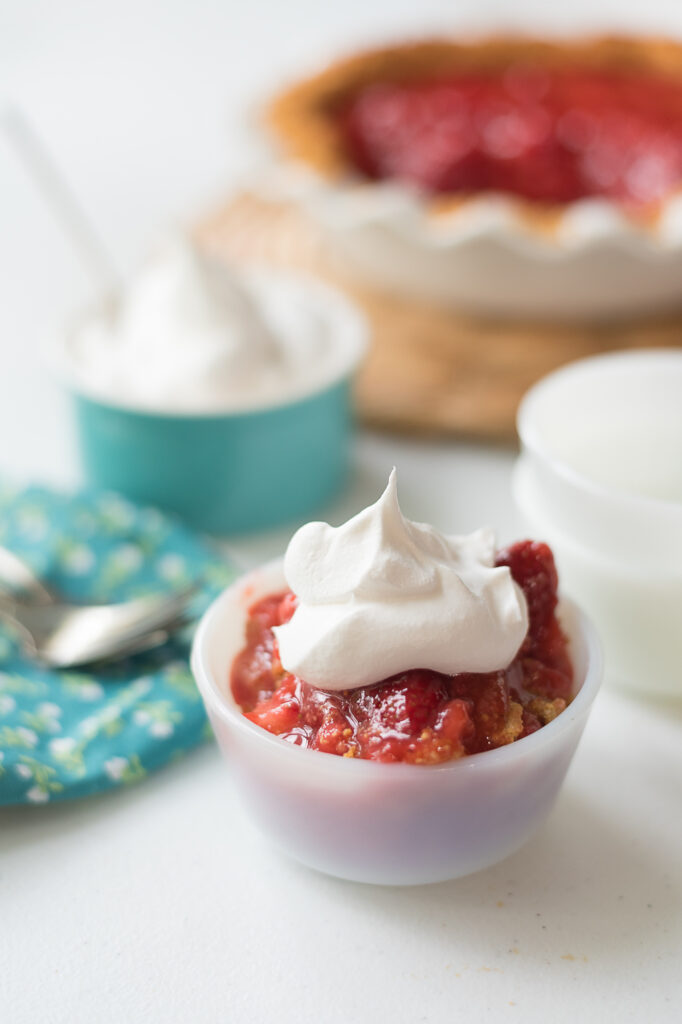 It was as easy to make as I remembered. I did cut the sugar a bit, but you can use the amount of sugar desired. I had a gluten-free graham cracker crust on hand, but you could make one from scratch. Just washed the berries as needed. Take a couple of cups out and crushed them. Then add the strawberries to a saucepan along with the sugar and cornstarch to cook briefly.
I placed the cleaned and hulled berries cut side down in the crust. I then poured the cooled glaze on top of the juicy berries. Put the pie in the refrigerator to set for a couple of hours. That was it!
Later after dinner, my husband Paul served the pie topped with ice cream, and we enjoyed a favorite recipe from my dear Mom, Dona Green.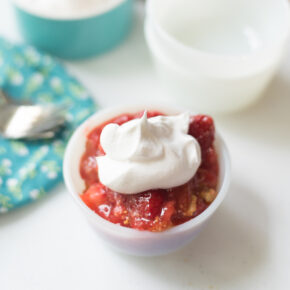 My Mom's Fresh Strawberry Pie
My Mom's Fresh Strawberry Pie is super simple and is loaded with Sweet fresh strawberries. You can whip up this pie in no time at all.
Ingredients
Ingredients:

1

Deep Dish 9″ Pie Crust or Gluten-Free Graham Cracker Crust

5

cups

Fresh Strawberries:

2

cup

Crushed Strawberries – mashed thoroughly with a chopper or fork

3

cups

whole strawberries – cleaned and hulled

2/3

cup

to 3/4 cup Sugar – depending on the sweetness of the strawberries

2

tbsp.

Cornstarch
Instructions
Whisk together the sugar and cornstarch. Place the crushed strawberries in a medium saucepan and add the sugar/cornstarch mixture. Bring to a boil over medium heat, stirring constantly. Cook for 3 to 5 minutes until the sugar has dissolved and the glaze is thickened and clear. Adjust the temperature accordingly. When the mixture is the desired consistency set aside and let cool.

In the meantime, bake the pie shell according to the directions for a no-bake pie.

When the crust is cooled, add the remaining whole strawberries stemless side down. Pour the room temperature glaze over the berries, making sure to cover all the crevices with the glaze.

At this point, place in the refrigerator for at least two hours to set.

The pie can be served with Fresh Vanilla Whipped Cream or Vanilla Bean Ice Cream.
Step By Steps for My Mom's Strawberry Pie recipe!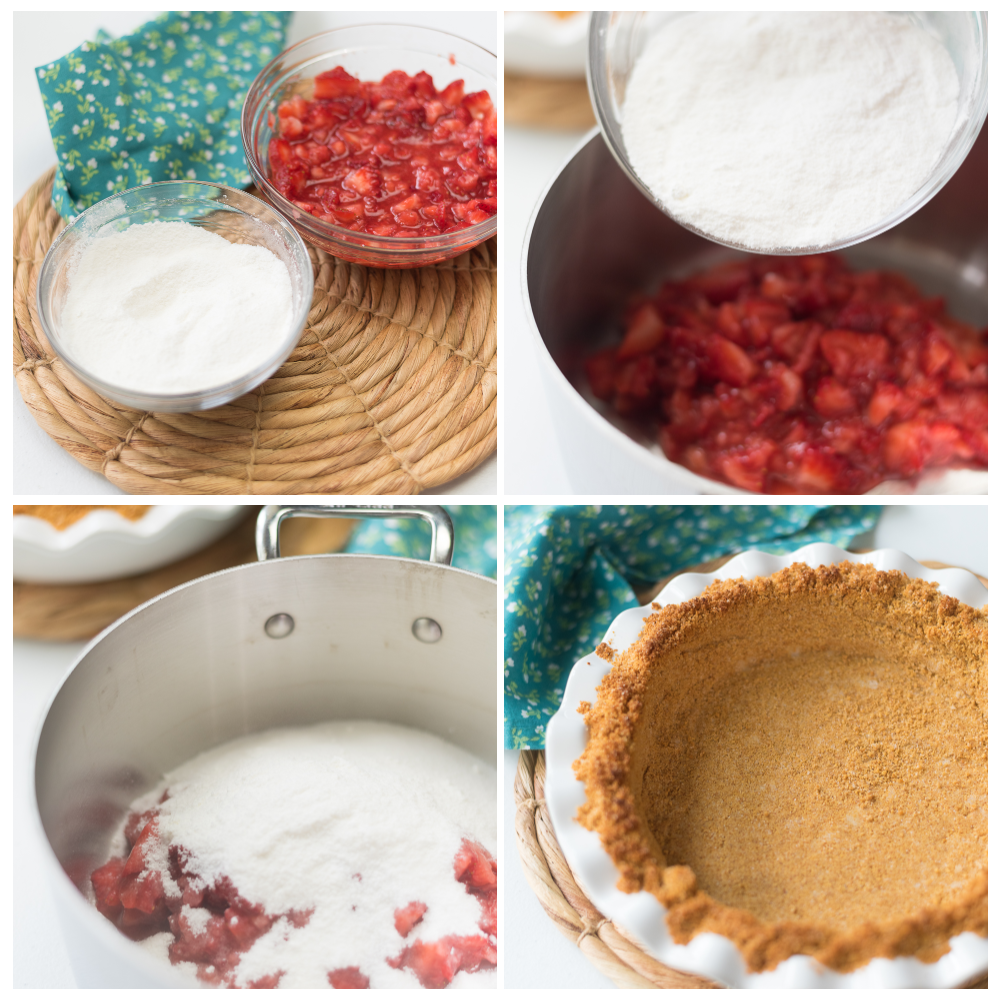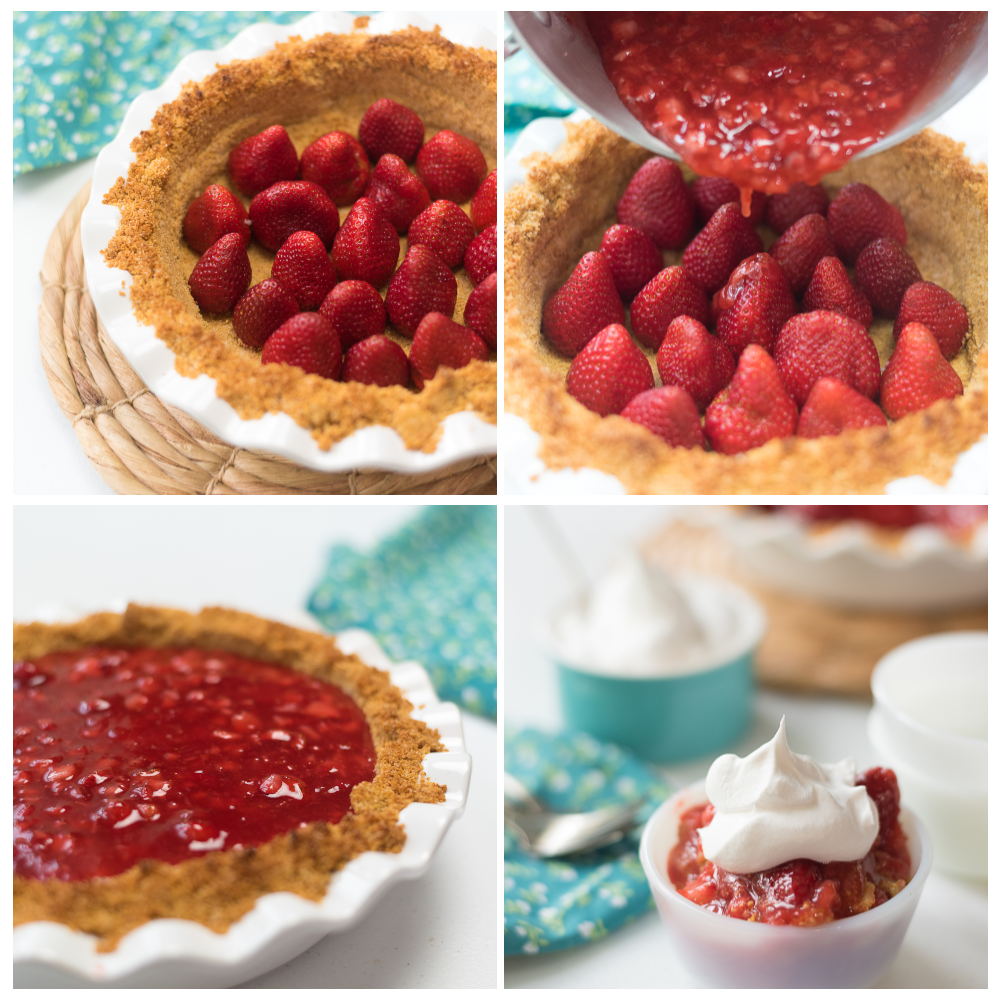 Other Posts The you May Enjoy…
Roasted Strawberry and Beet Salad 
Chewy Pecan Squares with Wildflower Honey
Gluten-Free Cherry & Pistachio Snack Cake
View my latest cooking videos, and please consider subscribing to my YouTube channel!
This post may include amazon links. As an Amazon Associate I earn from qualifying purchases.