And these Handcrafted Chocolate Truffles are one of my favorite candies to make during the holidays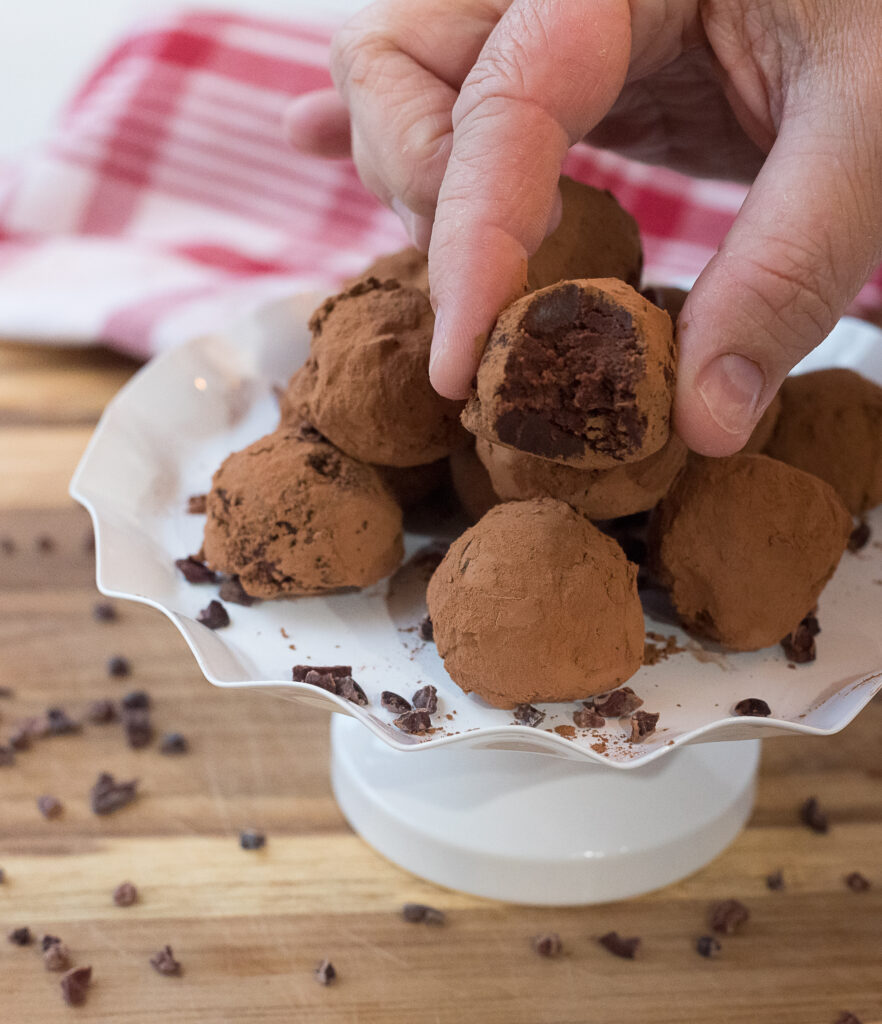 If you are a fan of chocolate, you are in good company. The Greeks referred to chocolate as "the food of the gods." It is one of the most popular sweet-tasting treats in the world and has been for centuries. The average American consumes 10 to 12 pounds of chocolate annually.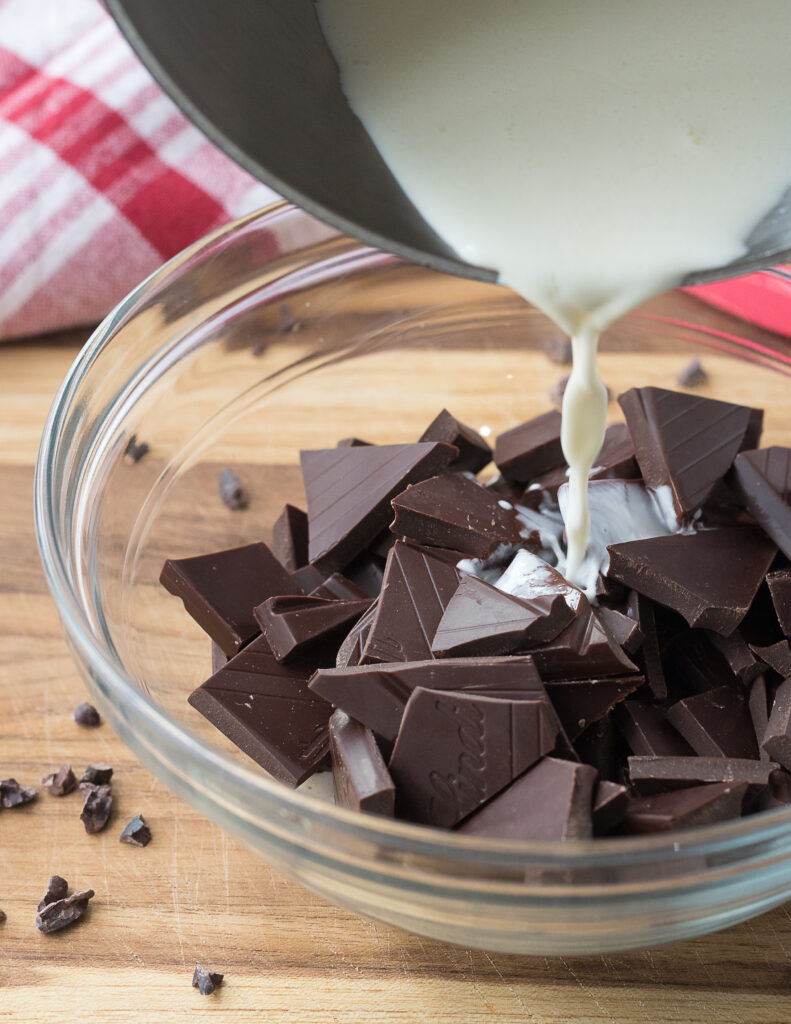 Truffles are a practical chocolate confection to prepare, and they are much easier to make than many people think. In fact, they require only three ingredients and a few steps. These truffles have a rich, smooth texture and are perfect with a glass of Champagne. With the holidays approaching, you can surprise your family and friends with a special treat, and they will think you worked all day in the kitchen making them!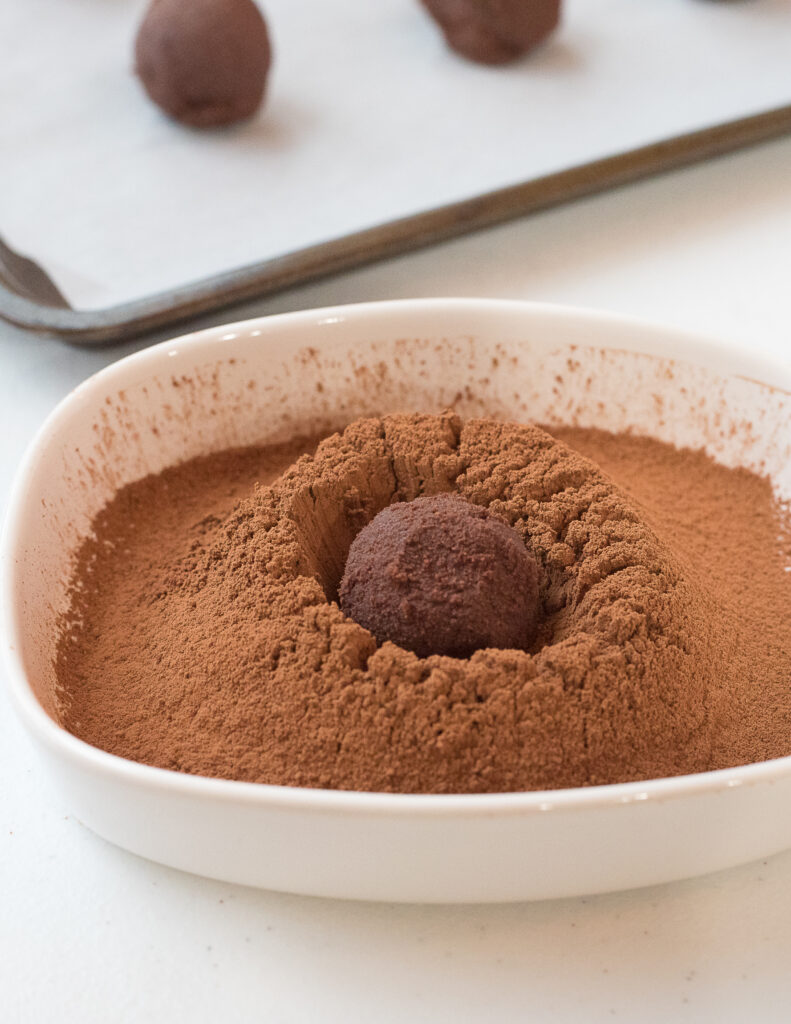 If you need more convincing, scientists are researching the health benefits of chocolate. For example, many studies have shown that chocolate can increase brain waves, resulting in relaxation and a sense of well-being. Chocolate may also be a mild mood elevator, raise good cholesterol, and might increase antioxidant levels in the blood.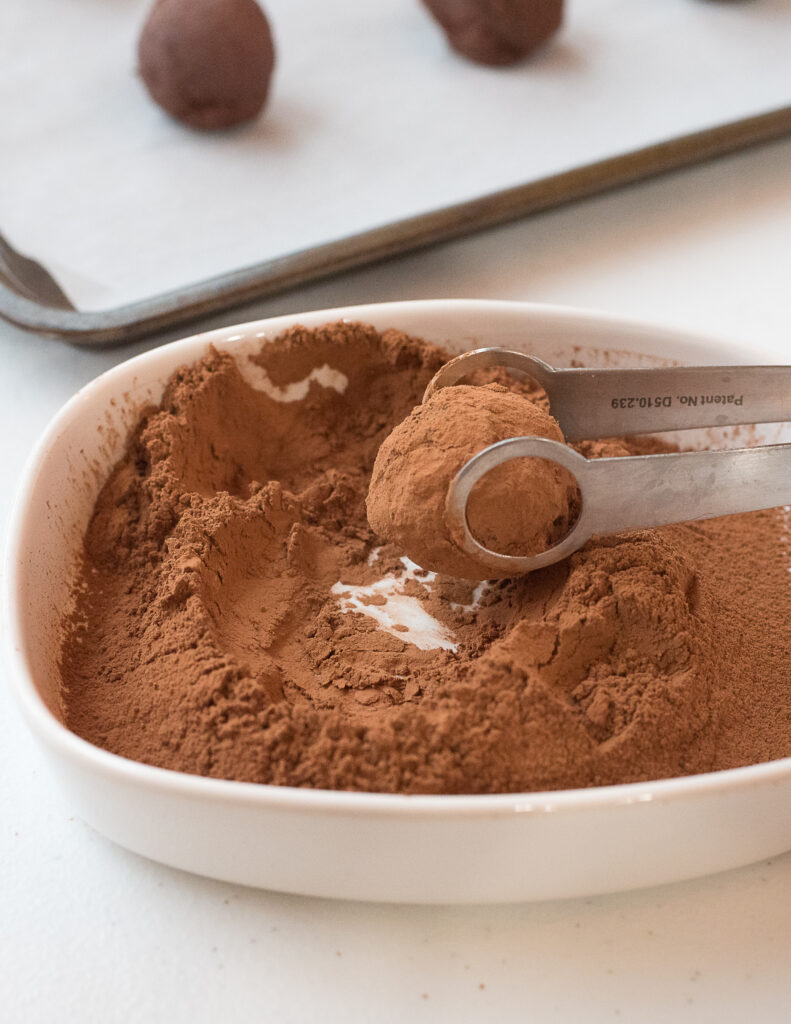 This is a fantastic starter recipe with many variations and options that are listed below.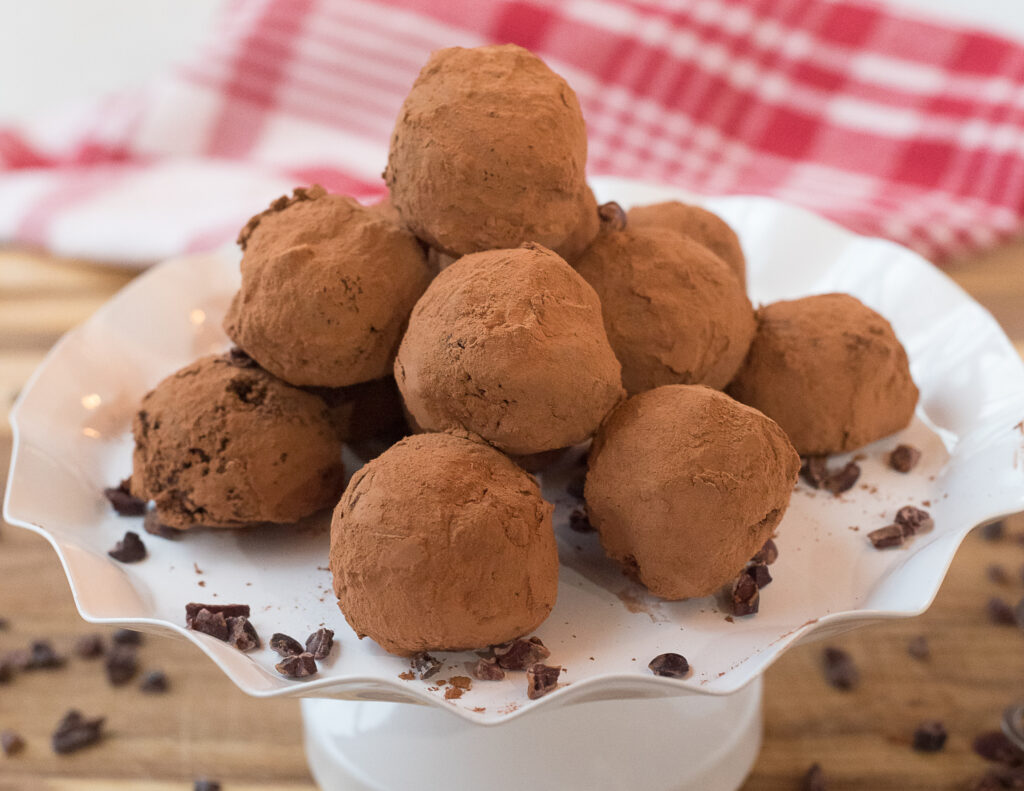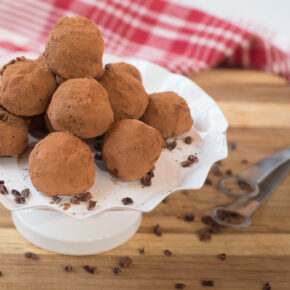 Dark Chocolate Truffles
Ingredients
8

ounces

good-quality bittersweet chocolate

finely chopped or shaved

1/2

cup

heavy cream

1/3

cup

good-quality unsweetened powdered cocoa for coating

see note
Instructions
Place the chocolate in a medium bowl and set aside.

Bring the cream just to a boil in a medium saucepan over high heat. Remove the pan from the heat and pour the cream over the chocolate; stir until all the chocolate is melted and smooth. If you choose to add a liquid flavoring, add it in now. Cover and refrigerate for 2 to 3 hours or until chocolate is firm.

Line a baking sheet with waxed paper. Scoop the chocolate with a tablespoon, small ice cream scoop, or melon-baller and form into 1-inch rounds with the palm of your hands. Drop the mixture onto prepared baking sheet.

Pass the cocoa powder through a fine sieve or sifter onto a plate. Toss the truffle gently in the cocoa powder or other coating (note variations) to coat evenly. Place the coated truffles on a plate and continue until are truffles are coated. Refrigerate until ready to serve or store in an airtight container for up to 2 weeks. Bring the truffles to room temperature before serving.
Variations for Truffles:
Liquid Flavoring: 2 tablespoons rum, bourbon, Kahlua, almond, coffee or orange extract.
Coatings: finely ground pistachios, walnuts, almonds or pecans; turbinado sugar or confectioner's sugar; sweetened shredded coconut.
Additional flavoring for the coating: a pinch of cinnamon, nutmeg, black pepper or cayenne pepper.
Tip:
Use different brands of cocoa powder (such as Hershey's, Schaffer, and Ghirardelli) to make the truffles of assorted colors.
Other Posts The you May Enjoy…
Red Chili-crusted Filet Mignon with Wild Mushroom-Ancho Chili Sauce
Easy Dark Chocolate Covered Strawberries
View my latest cooking videos, and please consider subscribing to my YouTube channel!