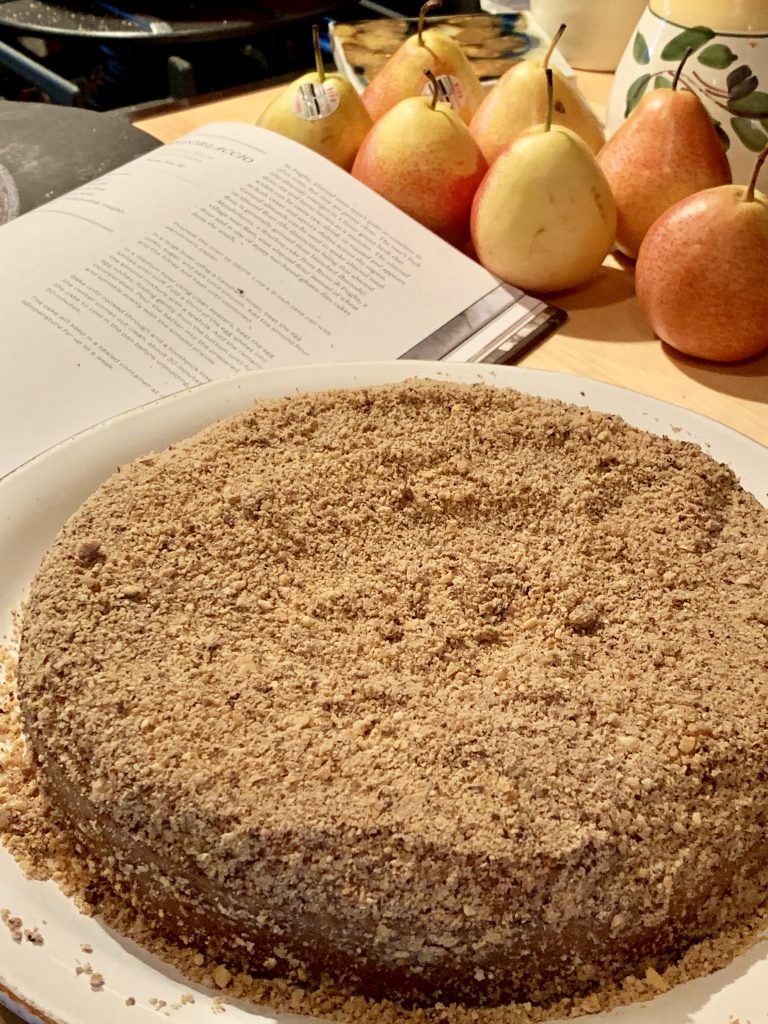 I came across this recipe, Gluten-Free Country-Style Almond Cake, in a free cookbook, "Food of the Italian South" I received from  Clarkson Potter/ Publishers. I receive new books every month. Now I am cooking from and soon will add my reviews before they are released. Gluten-Free Country-Style Almond Cake is the easiest almond cake with just five main ingredients. This cake has a soft, moist crumb and is lightly sweet with a pop of smoked honey flavor. You won't believe it is a grain free and gluten free cake recipe!
This almond cake comes together quickly and is perfect for unexpected company or satisfying the evening sweet tooth. My friends particularly loved this recipe when I surprised them for a movie night together. No matter how old you are, when someone likes a new recipe, that you decided to make at the last minute, that is a big deal!
The recipe calls for Almond Brittle but does not give instructions for the brittle. I had to think about what do I have on hand, and I had some Cocoa Dusted Almonds. I put them in my Vitamix and give it a whirl until the almonds ground entirely, but I wish I would have left them more chunky. Now on to making the cake itself. It was easy. You separate the eggs and mix the yolks in for a batter. I took the egg whites and beat them into stiff peaks. I had not done that in some time, so I had to check I had done them correctly.**
*Please see the link from this blog for the correct way to beat egg whites to stiff peaks. https://lauriebakkeskitchen.com/2019/03/how-to-egg-whites/
Please go to holysmokeoliveoil.com to buy the Smoked Honey!
"Thanks for the free book, Clarkson Potter!"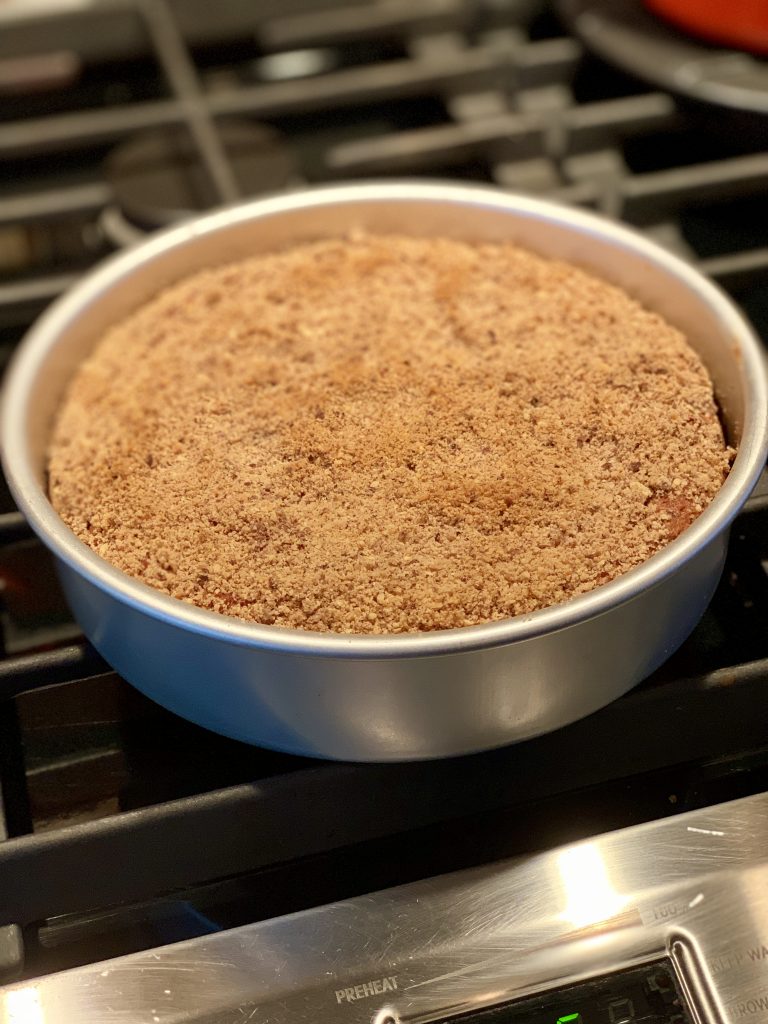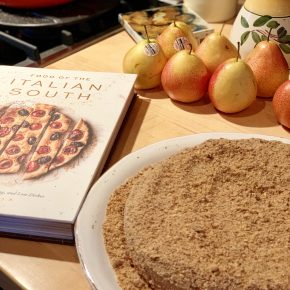 Gluten-Free Country-Style Almond Cake
Ingredients
5

Eggs -separated

1/2

C.

Sugar

Pinch

of Sea Salt

2

C.

Almond Flour

1

Tbsp.

Honey - I use Holy Smoke Smoked Honey

Almond Praline

roughly chopped
Instructions
In a large bowl using a handheld mixer, beat the egg yolks, sugar, and salt until smooth. Add the almond flour and the honey and beat until combined.

In a medium bowl using clean beaters, beat the egg whites until stiff. (Link in the body of the post on beating egg whites correctly). Fold a third of the egg whites into the almond mixture with a spatula.

Add the remaining egg whites, folding gently from the bottom until fully incorporated. Pour the batter into the prepared pan and sprinkle evenly with the almond praline.

Bake until cooked through, and a toothpick inserted into the center comes out clean, about 30 minutes. Allow the cake to cool in the pan before unmolding, about 30 minutes.

The cake will keep in a sealed container at room temperature for up to a week.