A refreshing Garden Green Beans with Fresh Dill and Lemon side dish that is loaded with flavor and great for summer potlucks, cookouts or just a quiet dinner at home. Plus it is ready in just 15 minutes and vegan!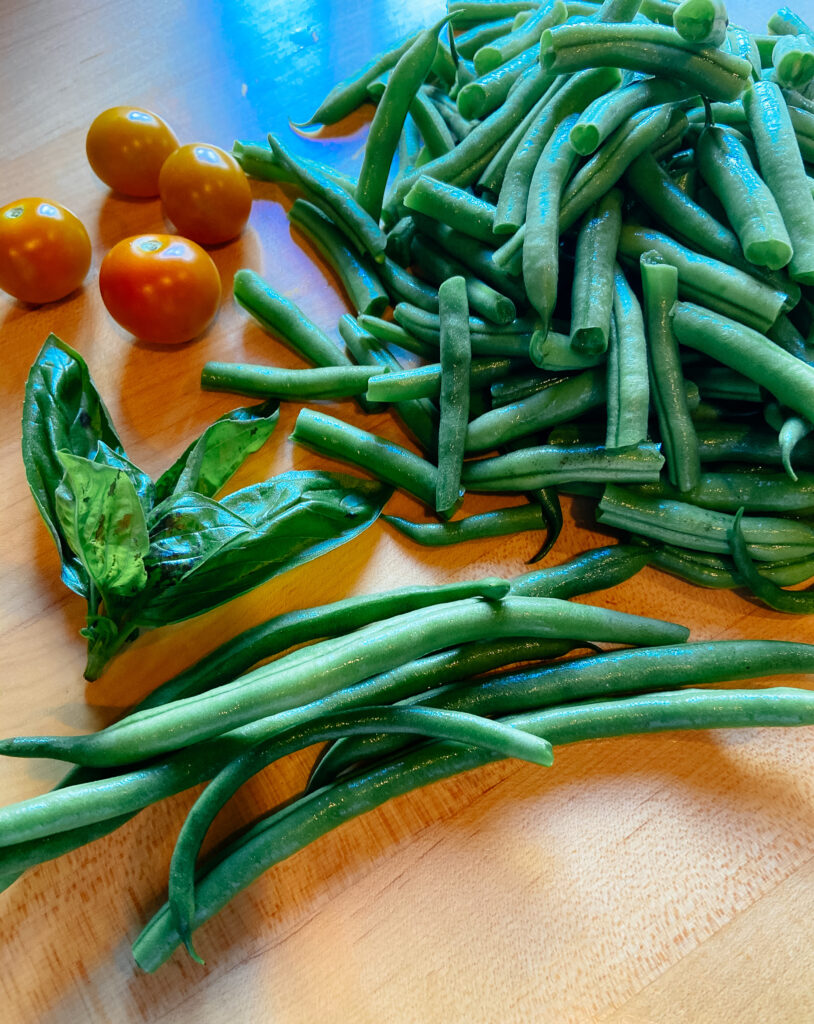 Fresh green beans are a summertime staple. When it comes to side dishes, I like to keep my recipes quick and easy with maximum flavor! It's nice to make a side dish or two to go with a simple entrée.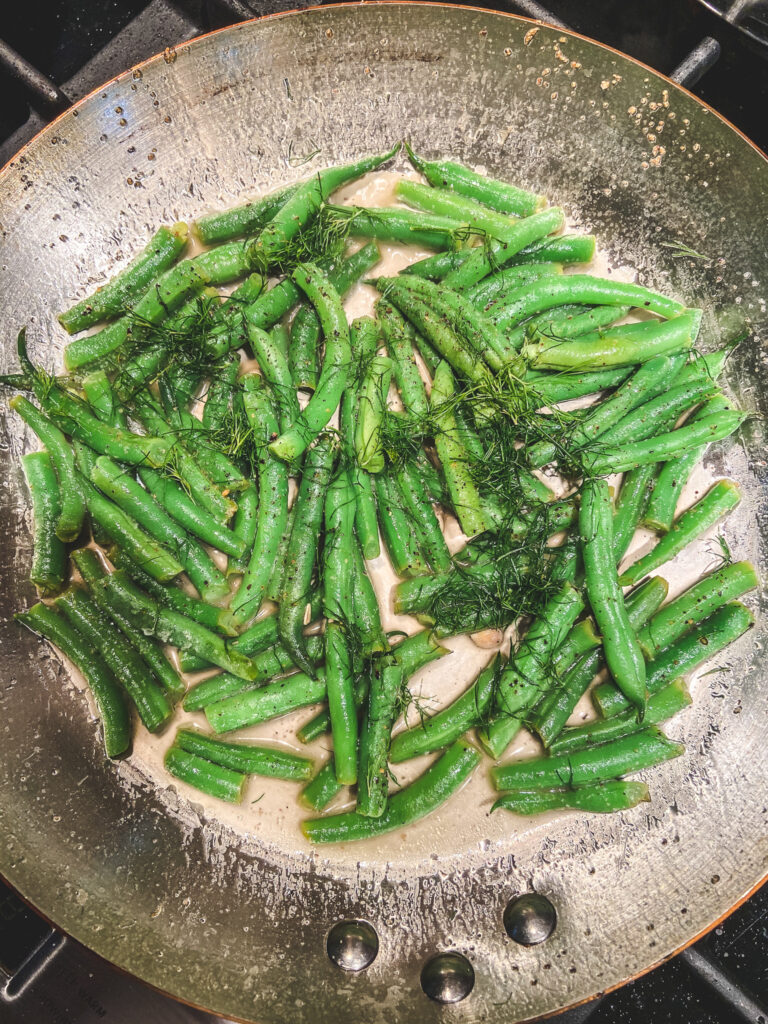 With loads of green beans of all varieties at the Farmer's Markets right now, I knew I had to do something with them soon. You should choose the type you love best. I do like a french green bean call haricot verts but choose your favorite. I also happened to have way too much dill in my garden, and so a new Garden Fresh Green Bean recipe was born.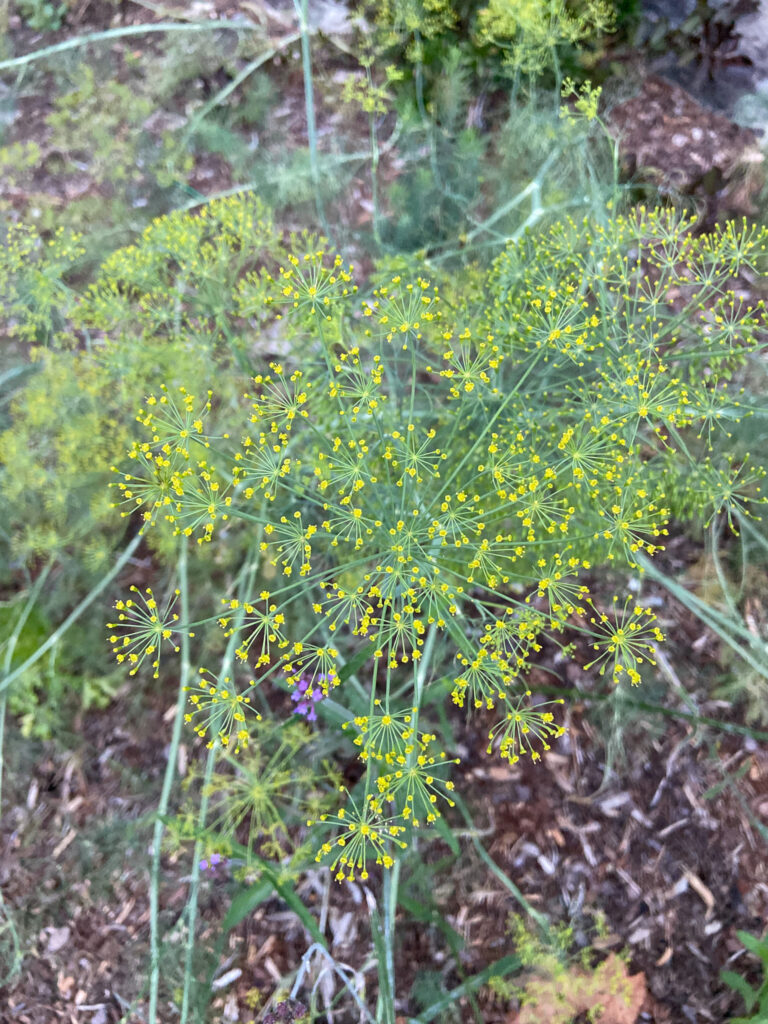 If you're using fresh green beans, you'll want to trim off the stem ends first. I like to snap mine into bite-size pieces, but you can also keep them longer if you'd like.
Green beans off all varieties are a great summer vegetable to freeze to have through the winter months.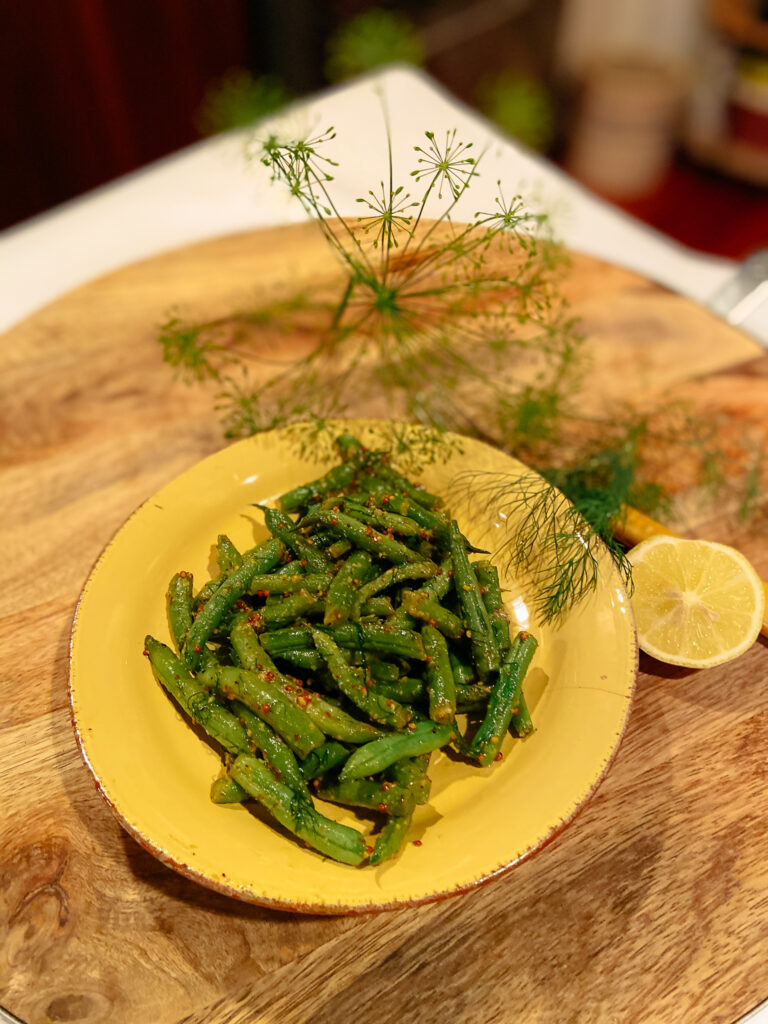 So, when green beans aren't in season, you can always use frozen green beans. They do tend to cook more quickly than fresh because they should be blanched before freezing. So just be sure and start checking them for doneness a little sooner.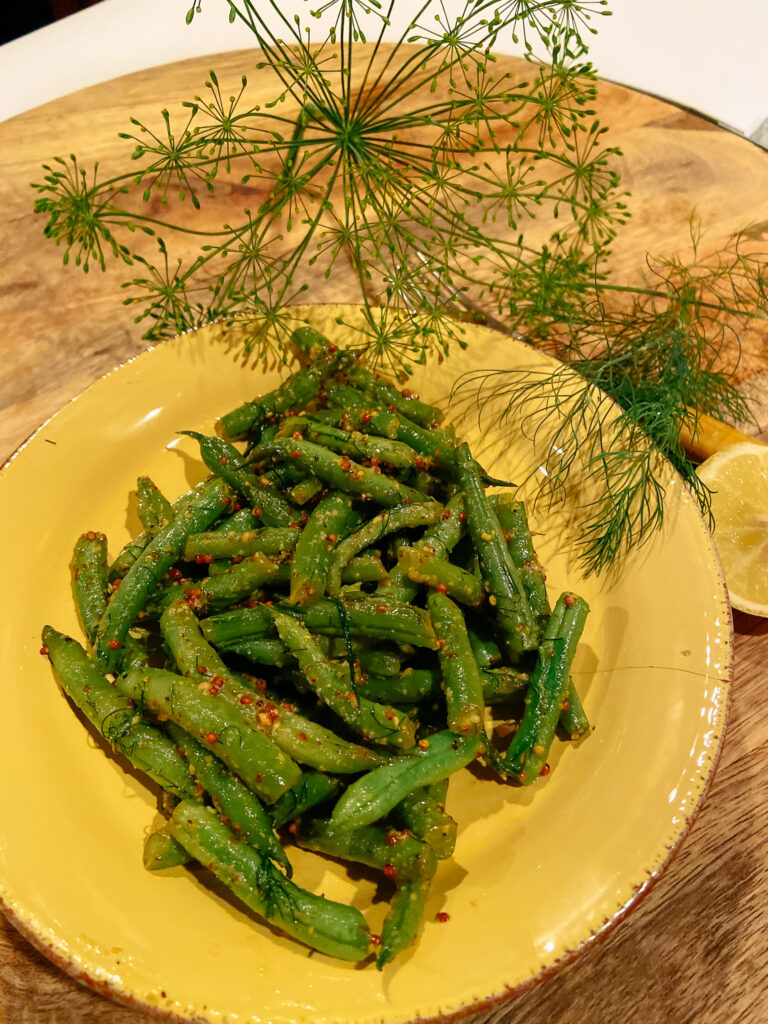 The lemon dill vinaigrette is a great flavor pairing with green beans, but other herbs like basil are equally as good. Really, this Garden Fresh Green Beans with Fresh Dill and Lemon recipe is just a good starting point from which to experiment!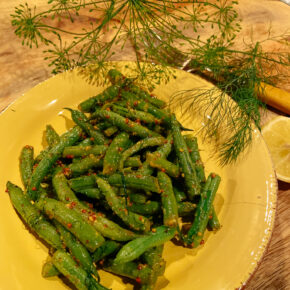 Garden Fresh Green Beans
Ingredients
2

tbsp.

Walnut Oil – if unavailable use extra-virgin olive oil

1

tbsp.

Shallot – finely minced

1/2

lb.

Green Beans – trimmed and snapped into bite-size pieces

2

tsp.

Fresh Dill – finely chopped

1

tbsp.

Lemon Juice – freshly squeezed

2

tsp.

Grainy Dijon Mustard

1/2

tsp.

Kosher Salt

1/3

tsp.

Freshly Ground Pepper
Instructions
First, add the oil to a medium-size skillet. Adjust the heat to medium heat and add the shallots and cook gently until soft but not burned.

Next, add the green beans and mix the oil and the shallots, adjusting the heat to lower, if needed. Let the beans saute for two minutes.

Add the water and bring back to a small boil to let the beans cook until tender, but crisp. When the water is mainly gone, add the dill, lemon juice, mustard, salt, and pepper Saute the mixture until thoroughly heated.
To make these more picnic-style served at room temperature, chill for before serving. You can refrigerate for up to 4 hours and bring them back to room temperature before serving.
Other Posts The you May Enjoy…
Grilled Watermelon Mint Salad with a Lime, Honey Dressing
View my latest cooking videos, and please consider subscribing to my YouTube channel!
This post may contain affiliate links and I may earn from qualifying purchases.