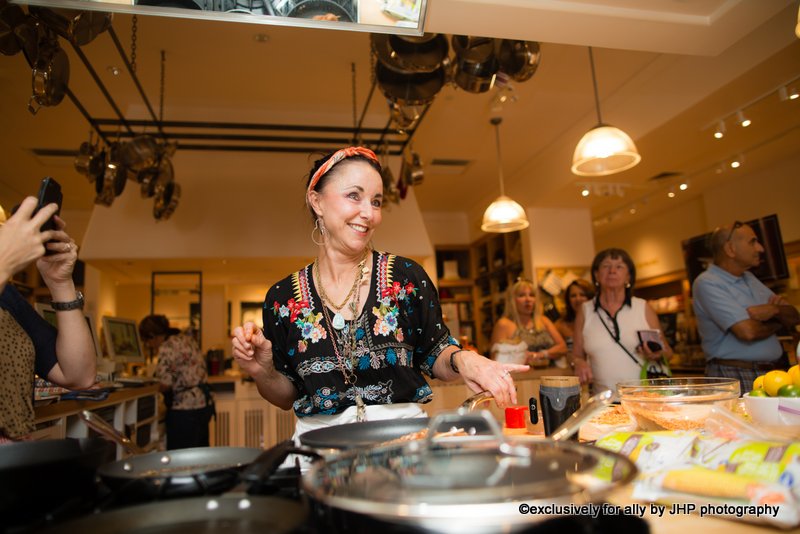 Sage Gourmet to host Ally Philips from Ally's Kitchen 
Date: November 11, 2015
Time: 3:00 pm and 6:30 pm
Theme: Book Signing and Adventure Cooks Cookbook Club….
Hosts: Laurie Bakke and Chrissy Filka
Where:  Sage Gourmet Kitchen and Wine Boutique
416 N. Main Street Hendersonville, NC  28792
Sage Gourmet will host the fun and famous Ally Phillips from Ally's Kitchen ~ Bohemian Bold website.  She will join us at 3:00 pm for a book-signing of her new book – Ally's Kitchen~A Passport for Adventurous Palates~ where she will provide luscious treats from her book.
Ally will also be our guest for the evening at 6:30 pm at our own "Adventures Cooks Cookbook Club" that we host every month.  Everyone is invited!!  Laurie Bakke, Chrissy Filka and Ally Phillips and other club members will provide yummy foods from Ally's Cookbook. Wine will be served to make the evening perfect!!!
Please call and make reservations for the evening event.  This will help us plan the food and beverages accordingly.
One further note, The Waverly Inn http://www.waverlyinn.com/  is providing complimentary lodging for Ally and all our authors and we just want everyone to know how much this is appreciated.