North Carolina has many places to see all the beautiful fall colors. Here is a list of the 5 places in North Carolina to view the fall season colors.
There is something about looking out over a mountain in the fall and seeing all the beautiful leaves that take takes your breath away that I look forward to each year. I am blessed to live in Western North Carolina where each fall beautiful colors are just a short drive or hike away.
Peak leaf season in North Carolina begins some years as early as September and as late as November. I like to think of fall as the time that Mother Nature dresses up the trees in colorful party dresses.
Listed below are 5 places in North Carolina that are sure to be bursting with beautiful colors each fall season. This places are list in no particular order.
Sugar Mountain, NC offers some of the best views of fall foliage in the High Country. Many Leaf lookers enjoy the views while hiking and biking the trails at Sugar Mountain.
The Sugar Mountain Ski Resort in the area also offers trips via their ski lifts to see a bird eyes view of the beautiful Fall colors.
Traveling to Chimney Rock from Hendersonville, Asheville or Black Mountain won't disappoint those looking for fall color.
You can also check out Chimney Rock's live camera feed from up near the Chimney to see a sneak peek of the fall colors.
Grandfather Mountain is a place of amazing biodiversity and scenic beauty that towers 5,946 feet above northwest North Carolina. A poplar must do at Grandfather Mountain is visiting and walking across the Mile High Swinging Bridge.
Grandfather Mountain has a network of nature walks and trails you can take you through easy treks through forests and meadows or through rugged terrain.
Banner Elk is a popular getaway near Boone in the Blue Ridge Mountains of the North Carolina. The Banner Elk area normally reaches peak color around the third or fourth weekend of October. Leaves typically begin changing in late September or early October, followed by a vivid progression that now often stretches into early November.
The Devils Courthouse Trail has exceptional views from the summit of this jagged, rocky, towering mountain. The mountain's views are easily some of the best off of the Blue Ridge Parkway near Asheville.
Devils Courthouse is one of the most prominent and recognizable mountains just off the Blue Ridge Parkway. The mountain's overlook is a popular Parkway picnic spot.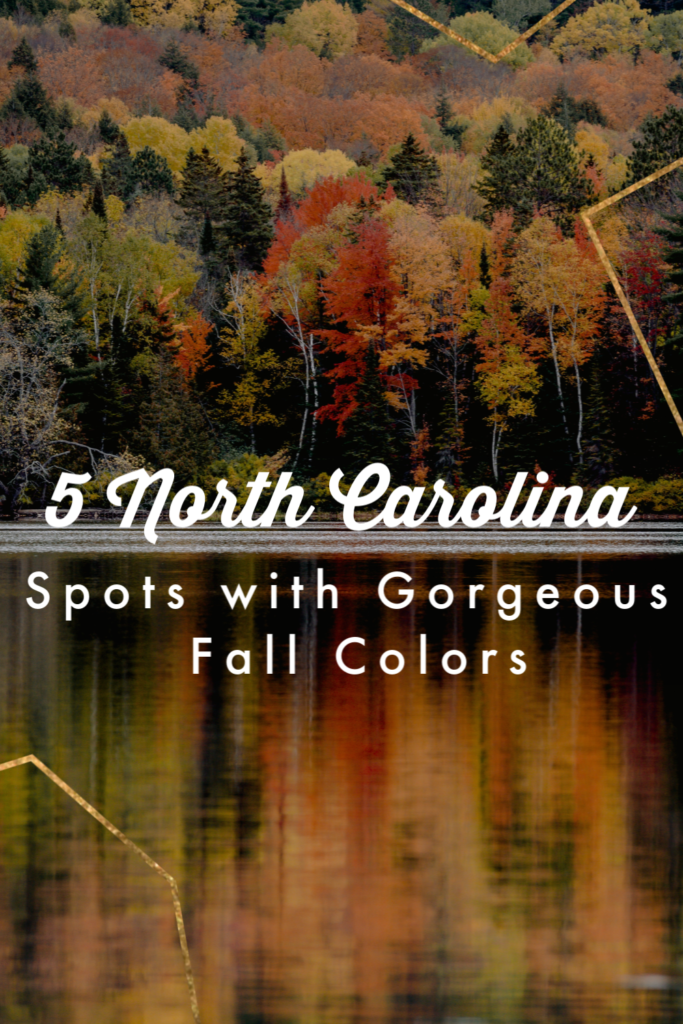 Do you have a favor place to see all the beautiful fall colors? Leave me a comment on where you go to see fall colors.