I love using the garden in my recipes!
Chocolate Mint Brownies with Walnuts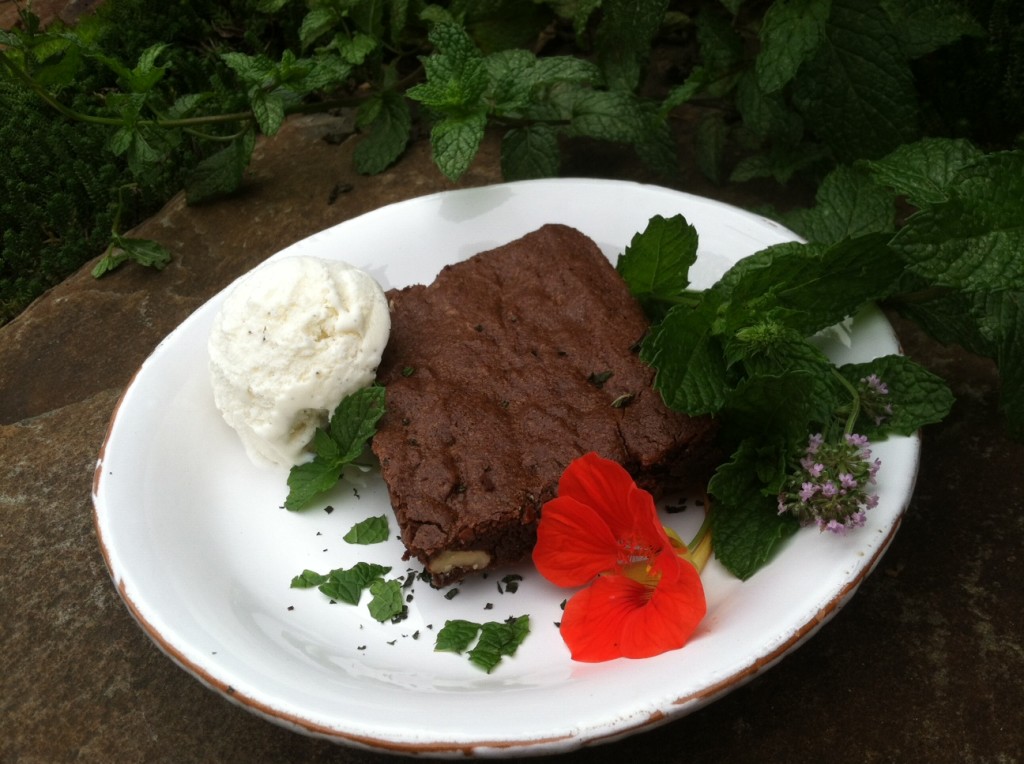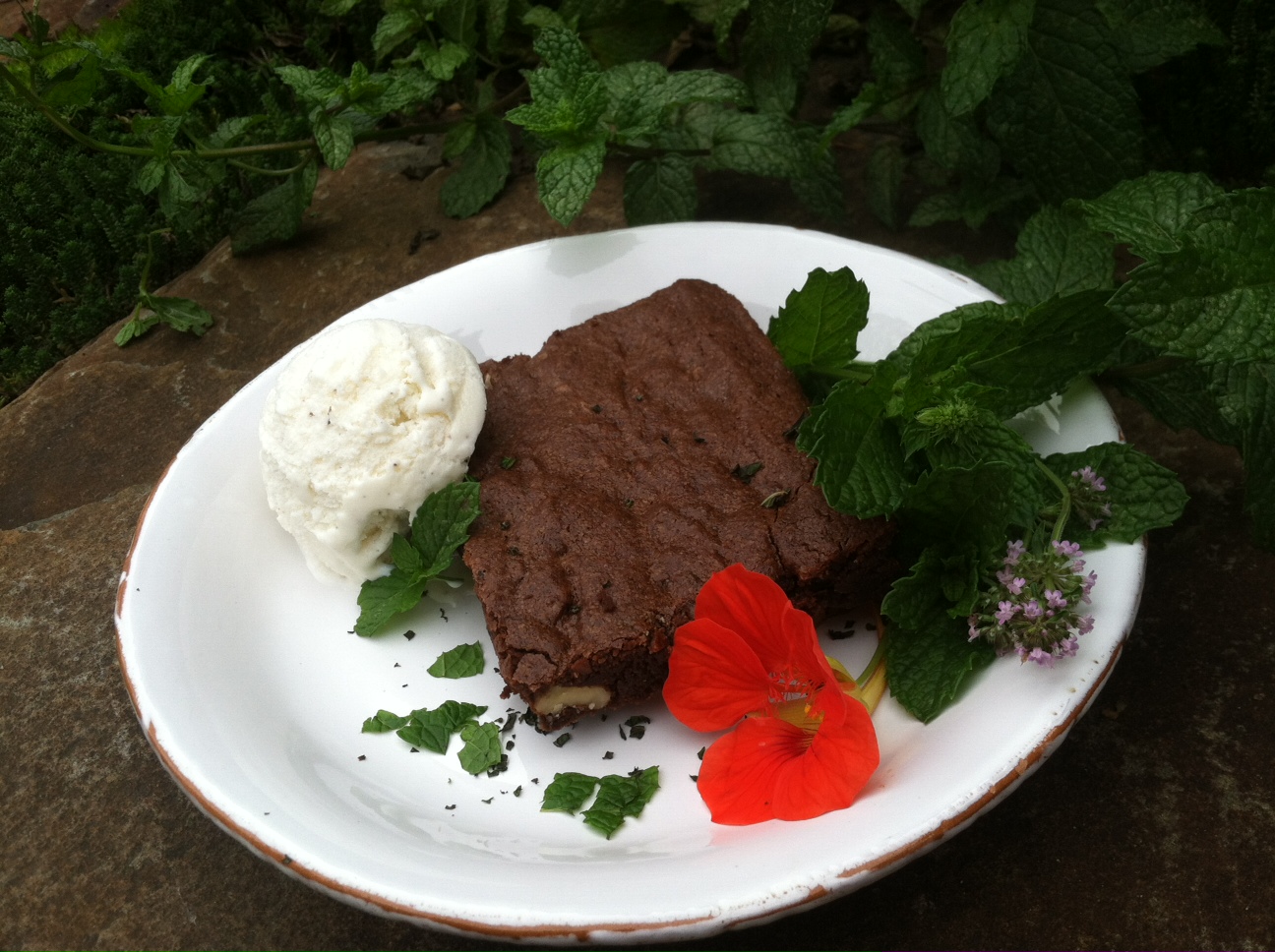 Ingredients
4 Oz. Chocolate - unsweetened
5 Oz. Butter - unsalted
1 1/2 Cups Sugar
3 Eggs - large
1 1/4 tsp. Pure Vanilla Extract
1 Cup A-P Flour - unbleached
About 1/4 Cup Fresh Mint - minced
1/2 Cup Walnuts - pieces
Laurie Note: I like using peppermint, but spearmint also works well. Chocolate chip ice cream or vanilla ice cream with a touch of creme de menthe added is a nice accompaniment to the brownies.
Instructions
http://lauriebakkeskitchen.com/2013/01/chocolate-mint-brownies-with-walnuts/
Property of www.LaurieBakkesKitchen.Com