Exciting news! The Fountainhead Cookbook Book Club has invited Laurie to join their group permanently. She is genuinely delighted considering their history of book signings and events they've done together over the past year. As part of this fun venture, group members will be preparing recipes from their featured cookbook of the month, The Art of The Artichoke.
Being the first of many, this gives members the opportunity to share in the joy of preparing some fantastic recipes from some of their other fellow chefs. The featured recipe for this month is the Rum Glazed Pound Cake with Fresh Berries. A fabulous dessert for a lazy summer day. Visit below for more details.
Fountainhead Cookbook Book Club invites Laurie Bakke to join!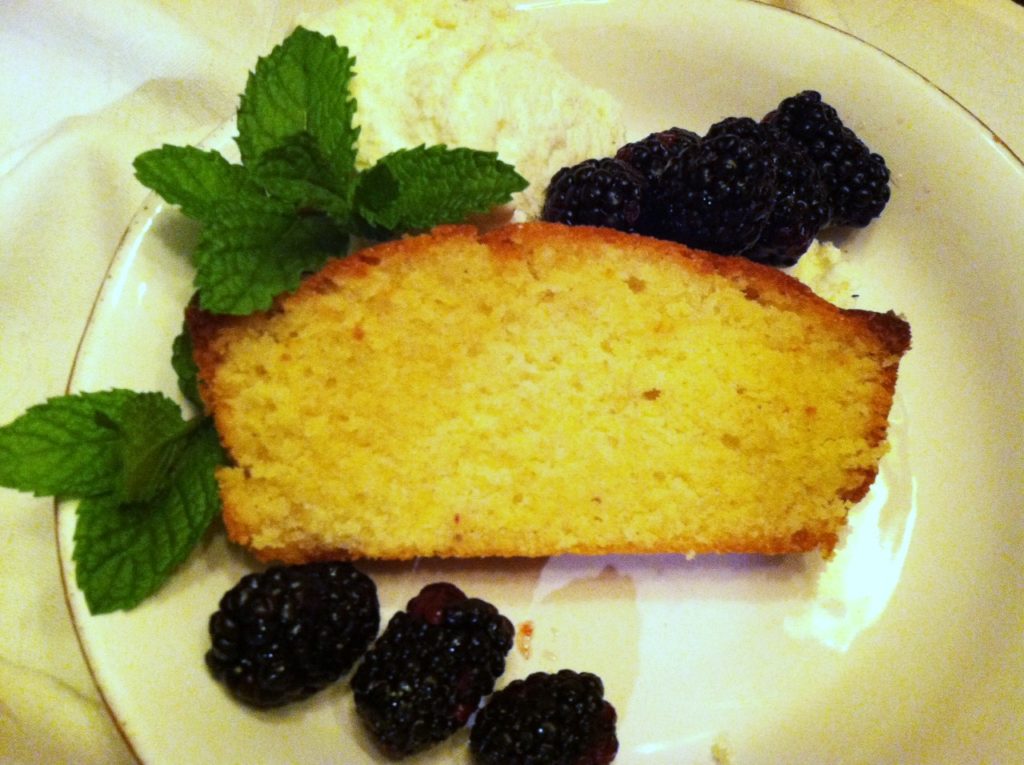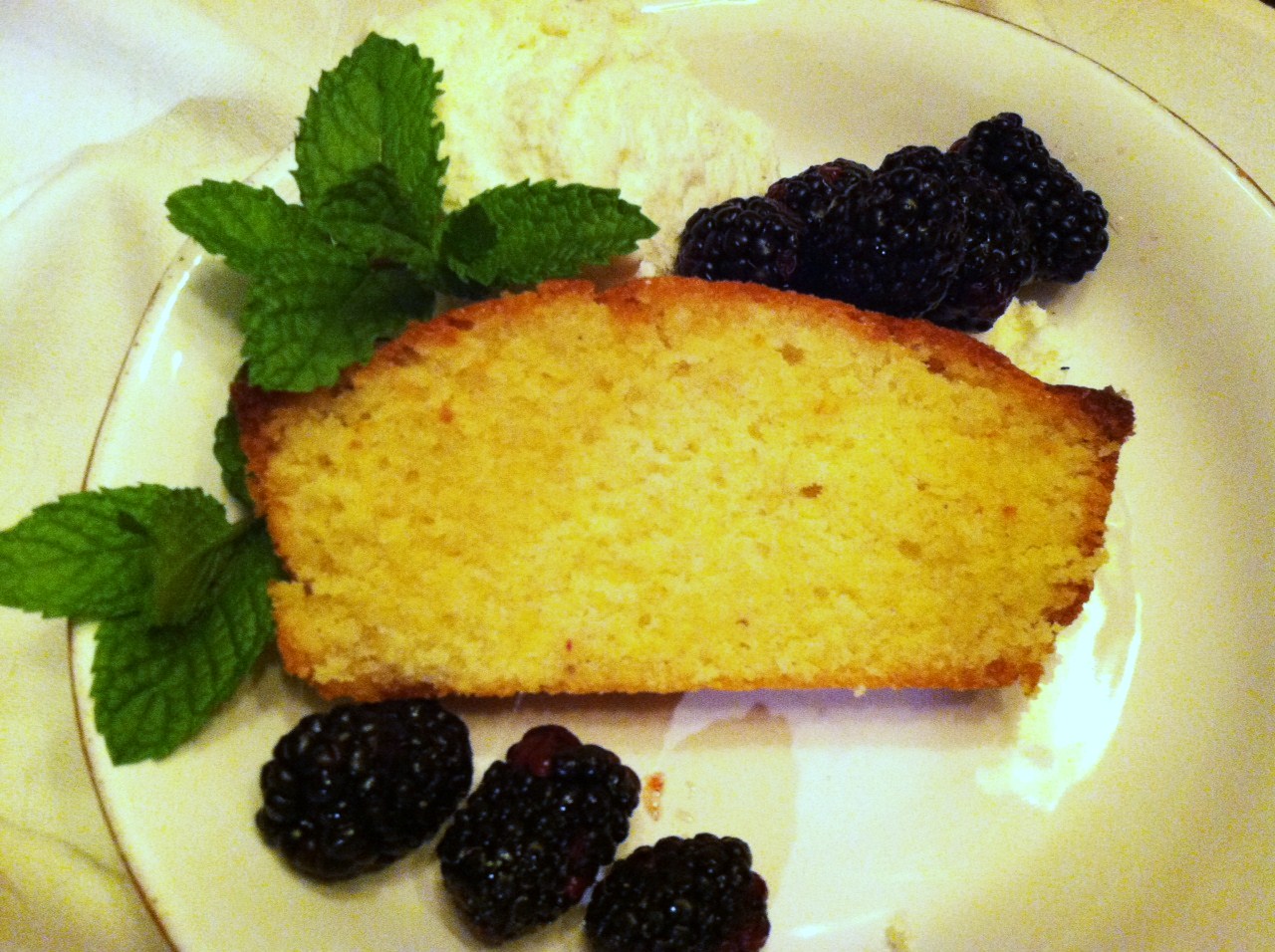 Ingredients
Pound Cake:

1/2 pound (2 sticks) butter softened
1 cup sugar
Grated zest of 2 lemons
4 eggs
1/2 teaspoon of salt
1/4 teaspoon of vanilla extract
1 cup cake flour
1/2 cup finely ground cornmeal (or corn flour)
Glaze:

1/2 cup of sugar
Juice of the 2 zested lemons
1 tablespoon grappa or rum
Fruit:

1 pint of blackberries
2-3 tablespoons sugar
Juice of 1/2 lemon
Instructions
Pound Cake:

Preheat oven to 350 degrees. Generously butter a loaf pan and dust with flour. In a mixing bowl, beat the butter, sugar and lemon zest well until mixture looks creamy (about 2 minutes - an electric mixer is helpful).
Beat the eggs with salt and vanilla and slowly add to the butter mixture to incorporate, then beat well for about a minute.
Sift the flour and cornmeal together, and slowly add this mixture to the mixing bowl. Beat for another minute, until it's well incorporated and the butter looks fluffy.
With a rubber spatula, scrape the butter into the loaf pan and put the cake in the oven. Check for doneness with a table knife after about an hour. When the knife comes out dry, the cake is done. Cool for a few minutes, then unmold the cake onto a rack, turn right side up, and let cool.
Glaze:

Mix the sugar and lemon juice in a small saucepan. Bring to a boil, stirring to dissolve the sugar and boil for 2 minutes. Take it off the heat and stir in the grappa or rum. Pour the glaze over the cake.
Fruit:

Wash and pick over the berries. Sprinkle with sugar. Add the lemon juice and toss gently, cover the bowl, and refrigerate for up to several hours.
Notes
Serve slices of pound cake with a spoonful of the fruit compote and its juices.
http://lauriebakkeskitchen.com/2012/07/rum-glazed-pound-cake-with-fresh-berries/
Property of www.LaurieBakkesKitchen.Com