The only thing better than a ripe strawberry is a chocolate covered strawberry! Chocolate covered strawberries are a classic Valentine's Day treat, although they can (and should) be enjoyed throughout the year!
Dark chocolate and strawberries may help lower blood pressure, and they contain antioxidants, which boost the immune system. Below is a recipe for chocolate covered strawberries from page 67 of my cookbook.

Chocolate Covered Strawberries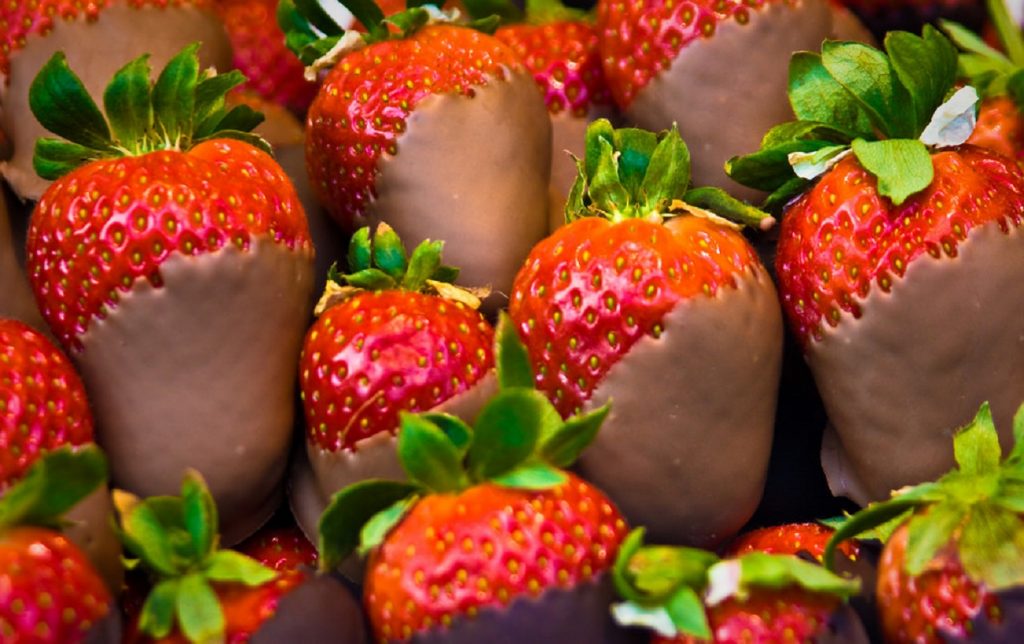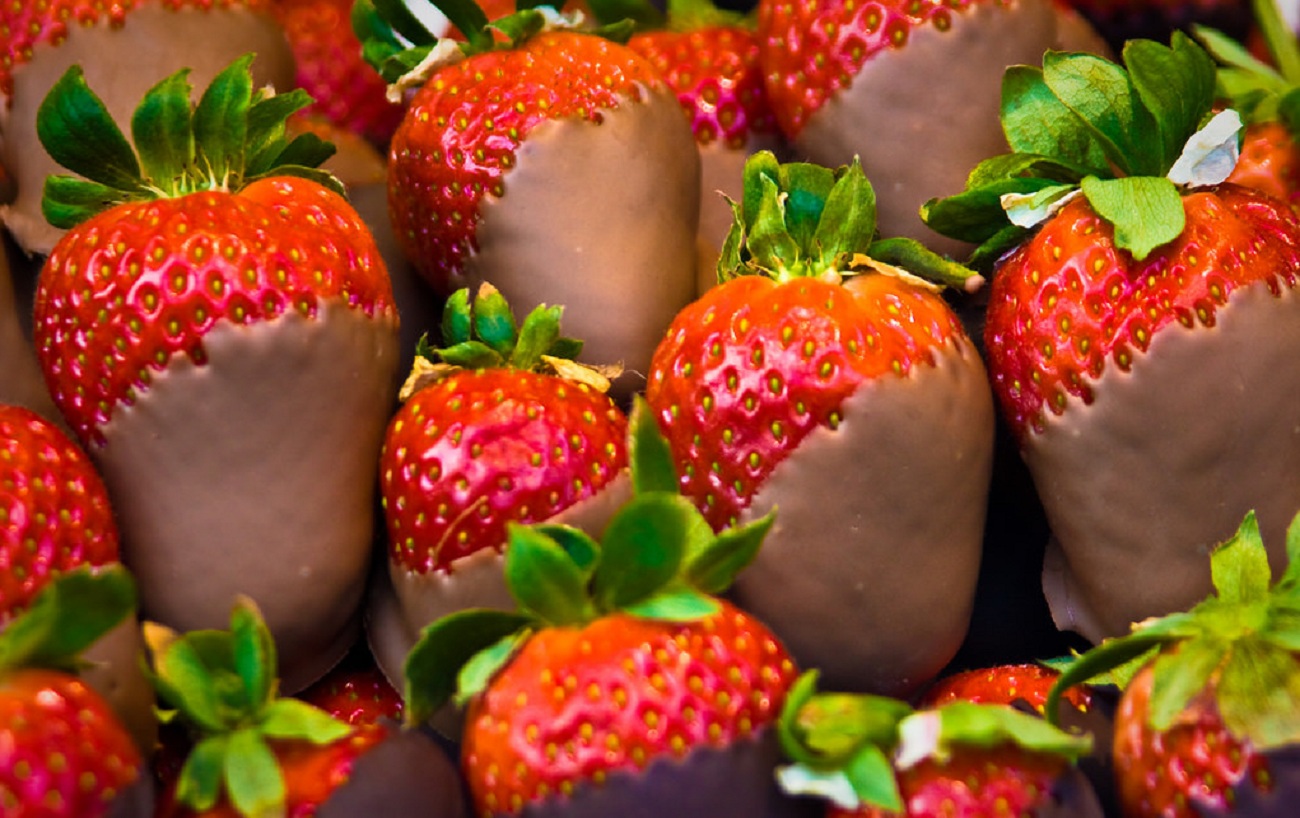 Ingredients
6 oz. Imported Dark Sweet Chocolate - cut into pieces
2 to 3 T. Heavy Cream
2 t. Orange Flavored Liqueur - optional
1 T. Unsalted Butter - softened
1 Lb. Large or Medium Strawberries - long stems intact (about 20) - washed and dried well
Instructions
Line a baking sheet pan with parchment paper.
In a double boiler set over hot water - melt the chocolate (stirring). Add 2 T. of the cream, liqueur and butter, heat the mixture stirring until smooth.
Once the chocolate is melted and smooth, remove from the heat.
Holding the strawberry by the stem, dip the fruit into the dark chocolate, lift and twist slightly, letting any excess chocolate fall back into the bowl. (If the chocolate becomes too thick - return the pan to the heat and beat in remaining cream, as necessary, for correct consistency for coating).
Set strawberries on the parchment paper. Repeat with the rest of the strawberries.
Let the chocolate cool and chill the strawberries for 15 to 20 minutes or until chocolate is set.
http://lauriebakkeskitchen.com/2012/02/chocolate-covered-strawberries/
Property of www.LaurieBakkesKitchen.Com
Photo Credit:
Garry Knight