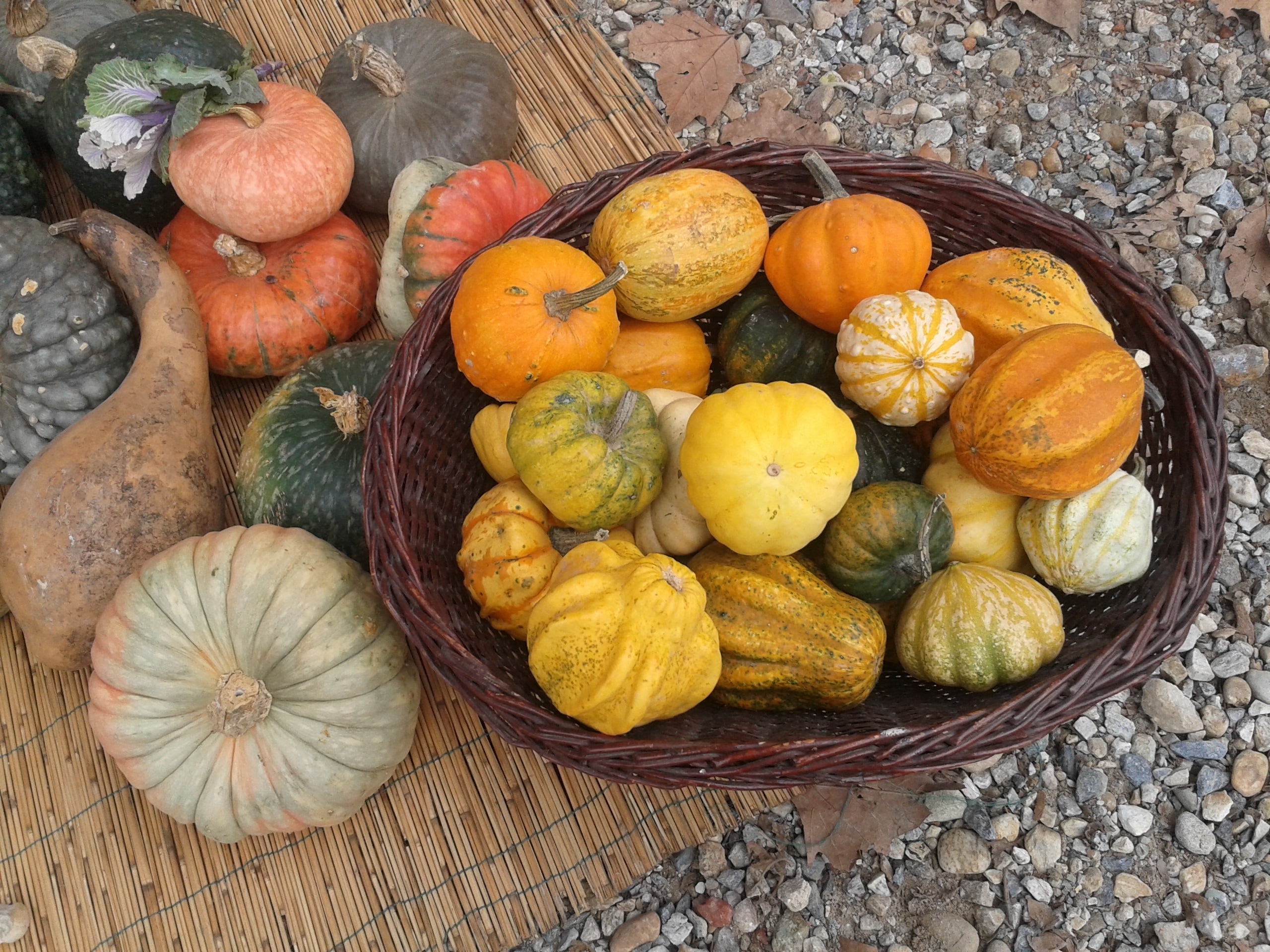 It's funny how a recipe can come about. I went to the grocery store last Friday with everyone else in the world preparing for the snow. Since it was just after the holidays and we were just returning from a ski vacation, my supplies were low. I set off to Harris Teeter to load up on food with the idea of making a hearty soup.
As I made my way down the produce section, I see butternut squash and they are on sale. It intrigues me. I have just read how important in winter it is to eat fruits and vegetables that are full of color. I think golden orange falls into that category. I pick two up.
Off to finish my shopping, I am getting the idea in my head, Butternut Squash, White Bean and Italian Sausage Chili with cilantro.
The quest moves on and I pick up everything I need, including two cans of Coconut Milk. There is something very interesting about these two together.
I get the car loaded and it is snowing already, but I make it home and unpack everything – ready for the next day.
The snow did come. Just before it hit, I went to visit my mother that Sunday afternoon for a glass of wine and some cheese. As we sat, we noticed that the house was getting smoky and her furnace was having trouble. We quickly turned the furnace off and got her belongings and her dog, Buck, and headed to my house.
We all got settled and went to bed. Of course, we woke and we had eight inches of snow of the ground. Well, I begin to start the soup. With many phone calls about my mother's furnace, the two dogs and my husband trying to get home from Atlanta, needless to say I had many distractions. So I had to concentrate. This recipe was going to come from my head and not a recipe.
As the day progressed, I kept working on the soup, even with the craziness around me. I roasted the butternut, chopped and sautéed the vegetables and cooked the hot turkey Italian sausage. I deglazed with white wine added the broth and let the soup simmer. I then added one can of the coconut milk and I thought, should I add the second. I did. All of a sudden, the soup had taken on a more Indian flair than Mexican.
You will find below how the soup was finished and the velvety silky texture that the coconut milk added. The morale of the story? Look in all corners of the grocery store and pick up items that you may not normally use. And Experiment! You may surprise yourself. I know I did!
(Recipe in separate post)