I took the opportunity last week to visit Poppies in Brevard, NC.  I had been there before, but I wanted to get reacquainted since I will be teaching a cooking class there on February 17th.  I was very interested in looking at their meat choices for more natural selections.  I was planning on making the Stuffed Gourmet Meatloaf from the cookbook and decided to purchase the meat and produce from Poppies.
I am very impressed with the store and the quality of the products they carry.  Of course, I went in for a few things, and came out with two bags full of gourmet So I decide to make the meatloaf on Sunday.  The football is on with The Bears playing The Packers.  Very exciting, we lived in Chicago for many years and are Bears fans through and through.  Of course, there is tennis on, The Australian Open, which I love to watch!  The fire is roaring.  Perfect day for a hearty meal.  I begin chopping the onions, garlic, spinach, olives, sun-dried tomatoes.  Paul is mixing the hot Italian sausage and ground chuck with the bread crumbs, eggs, spices etc.  We lay the mixture out and it is beautiful.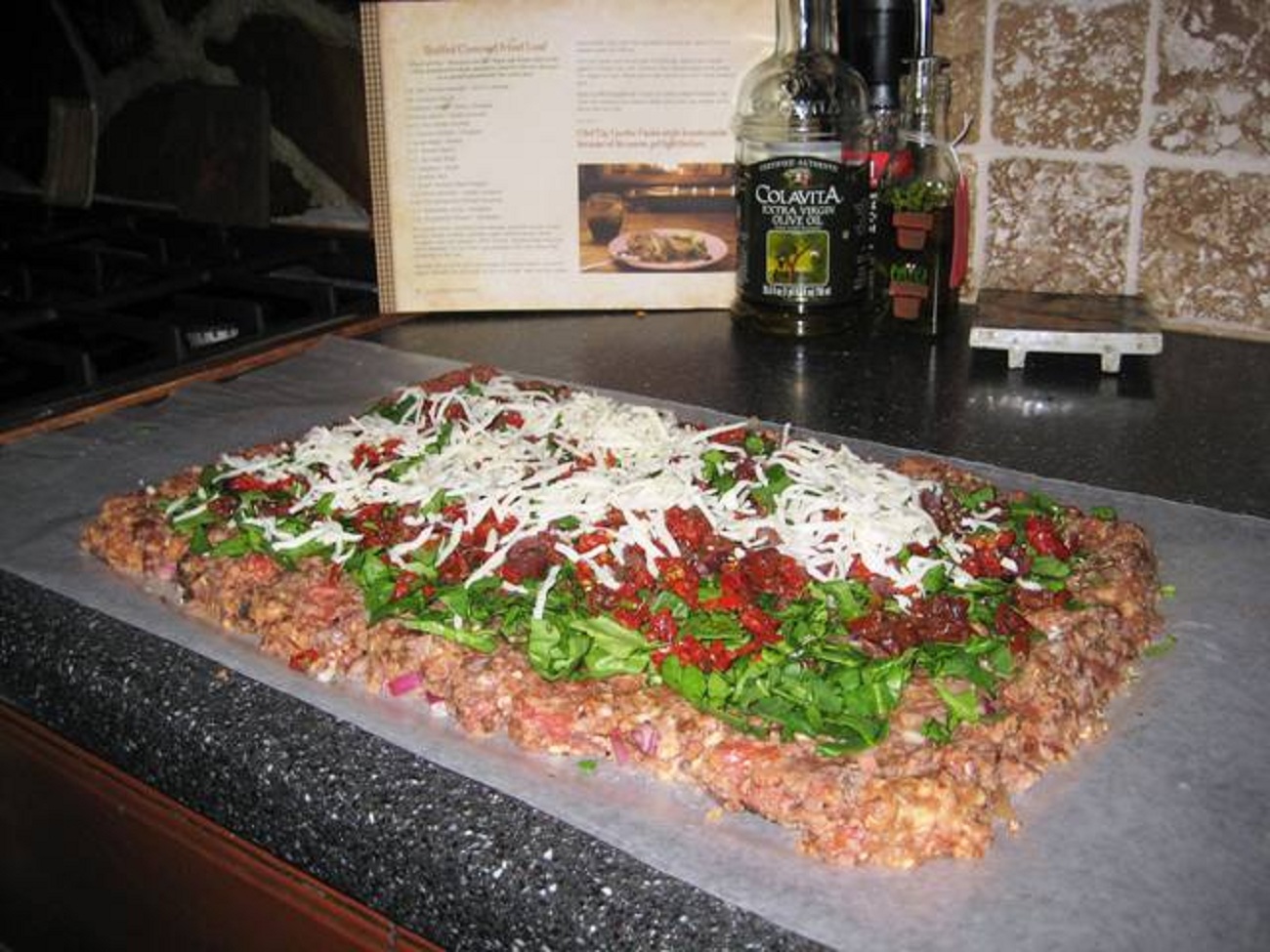 We are excited.  We follow with laying all the chopped ingredients on the top and begin to roll into a long large tube.  I place the meatloaf in the oven.  When I remove the meatloaf from the oven, I think of Italian foods so rich with color, flavor and tradition.  Did I mention red wine, fresh Italian Parsley and grated Parmesan…just to name a few.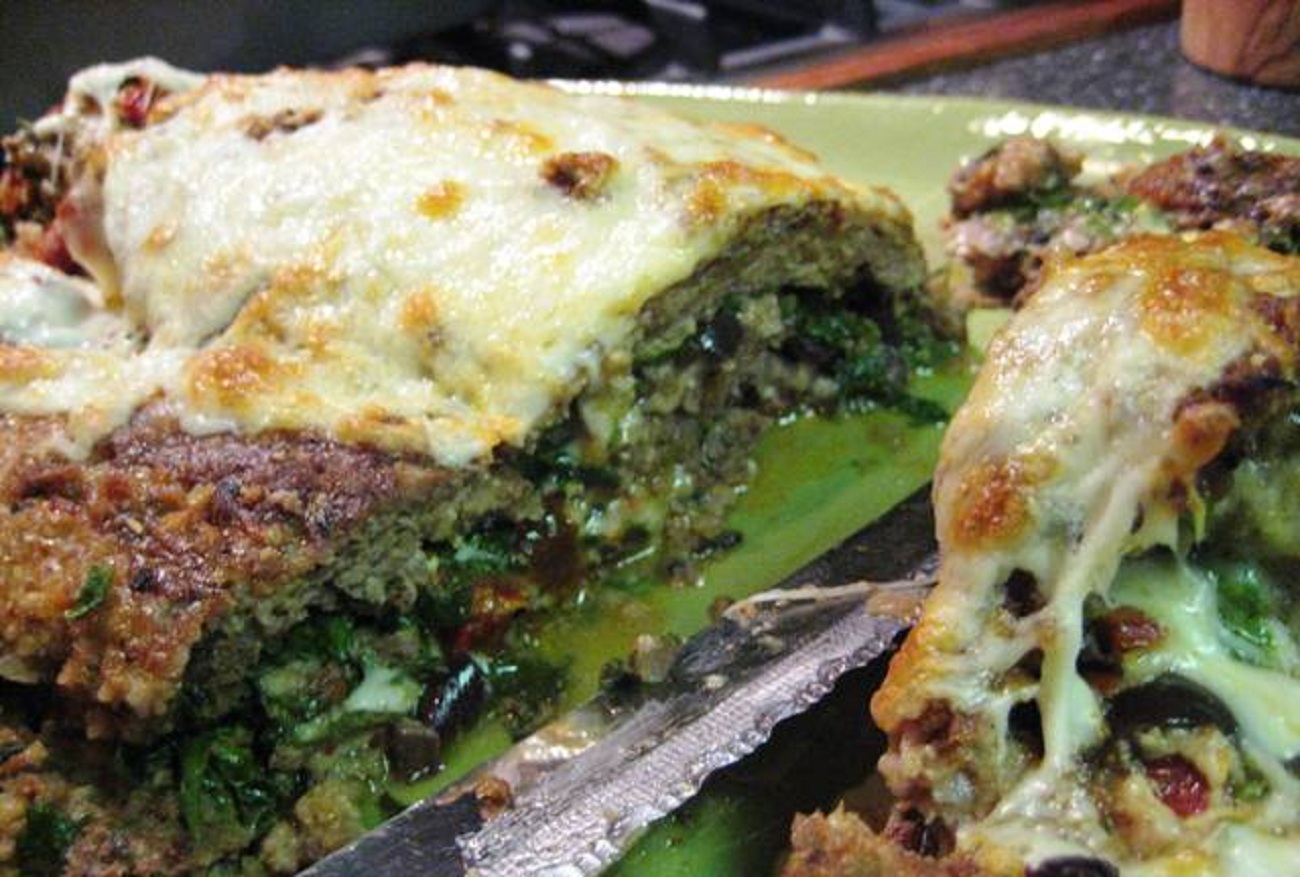 Try this interesting and hearty entree.  We served with smashed potatoes and a simple green salad. And of course, don't forget the red wine!